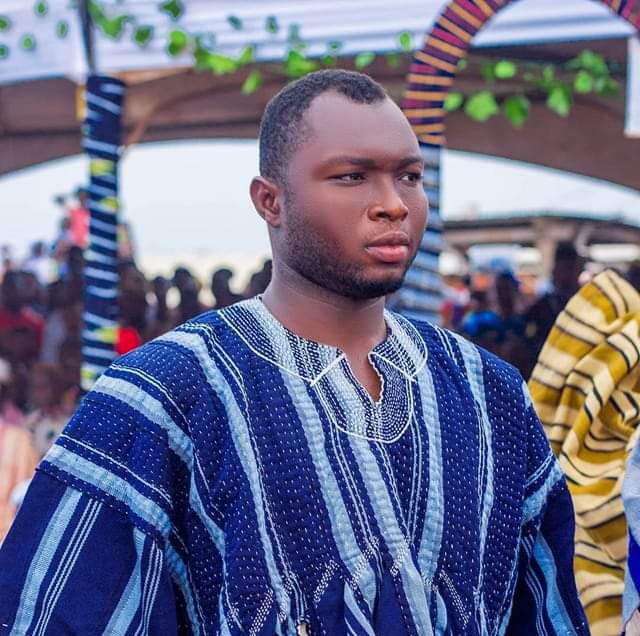 The Communication Officer of the National Democratic Congress (NDC) for the Bole-Bamboi Constituency, Mr Bashiru Amantana has urged the Minister for Lands and Natural Resources Hon. Samuel Abu Jinapor to focus on building his Ministry to the benefit of Bole District instated of his current activities geared at building his party.
In a press statement copied to Bole based Nkilgi Fm on 26th November, 2022, Mr. Bashiru Amantana stated; "Hon. Samuel Abu Jinapor instead of building his ministry, Hon. Abu Jinapo chooses to be building a political party."
According to Mr. Bashiru Amantana, the failed New Patriotic Party (NPP) Member of Parliament (MP) for Damongo constituency and Minister for Land and Natural Resources promised the good people of Damongo portable water, Laptops for every teacher,
construction of cemetery, buikding of Sor No.3 and Broto roads but they have turned our to be political gimmicks. He said the construction of Almanara gutter and
renovation of the Damongo Presby JHS which are now a mirage to his constituents.
According to Mr. Bashiru Amantana, the MP for Damongo was expected to at least show some sincerity to the Paramount Chief of the Bole traditional area after mounting a political platform right in front of him in his Palace.
He asked;
"What has happened to the promise that you will ensure that traditional rulers and the people will benefit from the gold deposit in the district?"
Mr Bashiru Amantana added that he was shocked and surprise that the
government after deciding to freeze all employment in the public sector, and increase VAT from 12.5% to 15% starting from January next year, her appointees are still gallivanting in Bole with over 20 cars which they landed at the premises of Bolewura to repeat some unfulfilled promises.
He said; "the failed Damongo Member of Parliament in his address choose to also make a mockery of the skin by narrating how luxurious and unconcerned the President is, decided to be adamant after several requests from well-meaning Ghanaians including Bolewura to retire the finance minister." Adding the President Nana Akufo-Addo left for Qatar to watch football at a time when Bolewura's people are complaining about the harsh and unbearable conditions we find ourselves under his watch as President".
The Bole NDC Communication Officer further said; "Also, the Bolewura is one of the most right-thinking Ghanaians that is calling for the removal of the finance minister from office but the Minister Samuel Abu Jinapor in a desperate attempt to respond to Bolewura's constant request for a Municipality added that he was going to walk to Hon. Dan Botwe's office to tell him about a request that has been made by him to the President, his Vice who was in company with the sector minister in charge of awarding municipality just last two months in his Palace".
He said; "in as much as we need Bole District to be elevated to a Municipality, we want you to add your voice to the majority of the people in Damongo that say 'We need water' and as a representative of the people, join us in our request that the finance minister lucks ideas to continue managing the office so be removed".
Source: nkilgifmonline.com