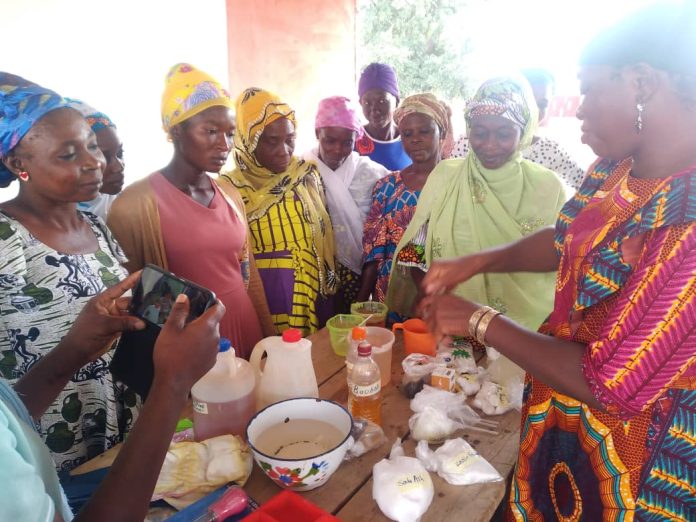 Pure Trust Foundation-LBG, a Non Governmental Organization in Bole District of Savannah Region has on 19th November, 2022, organised a business training on Soap making for five (5) communities in the District.
The business training for all teams form the various communities took place at Kilampobile and the communities trained includes Bale, Chache, Seripe, Ntereso and Kilampobile.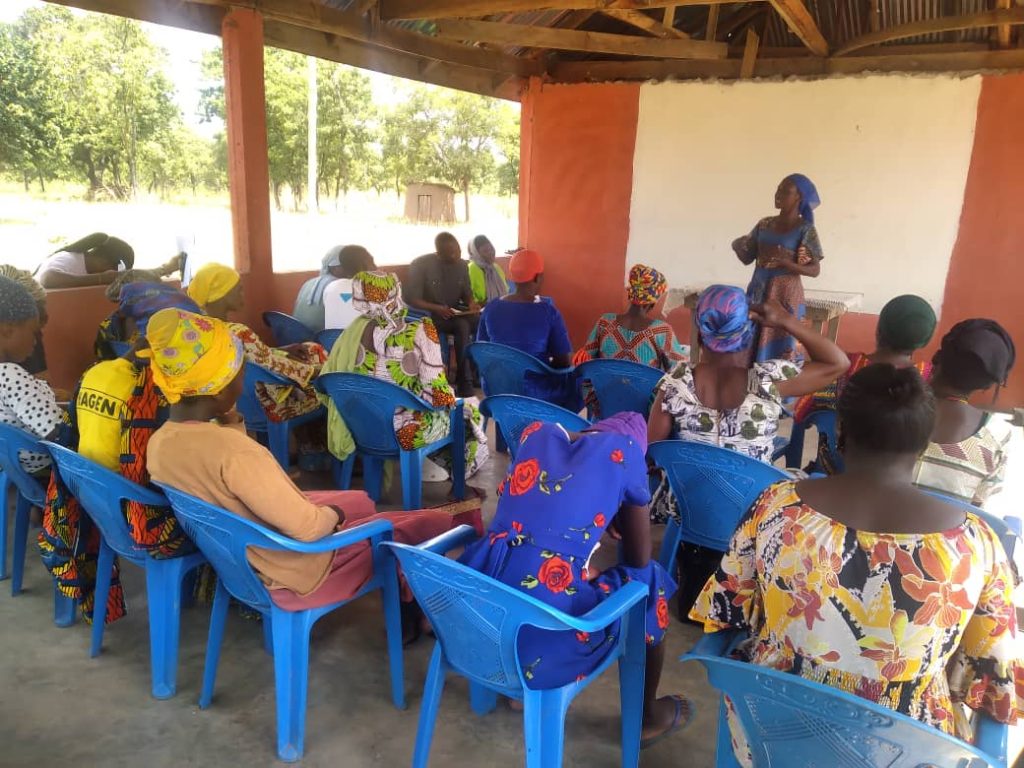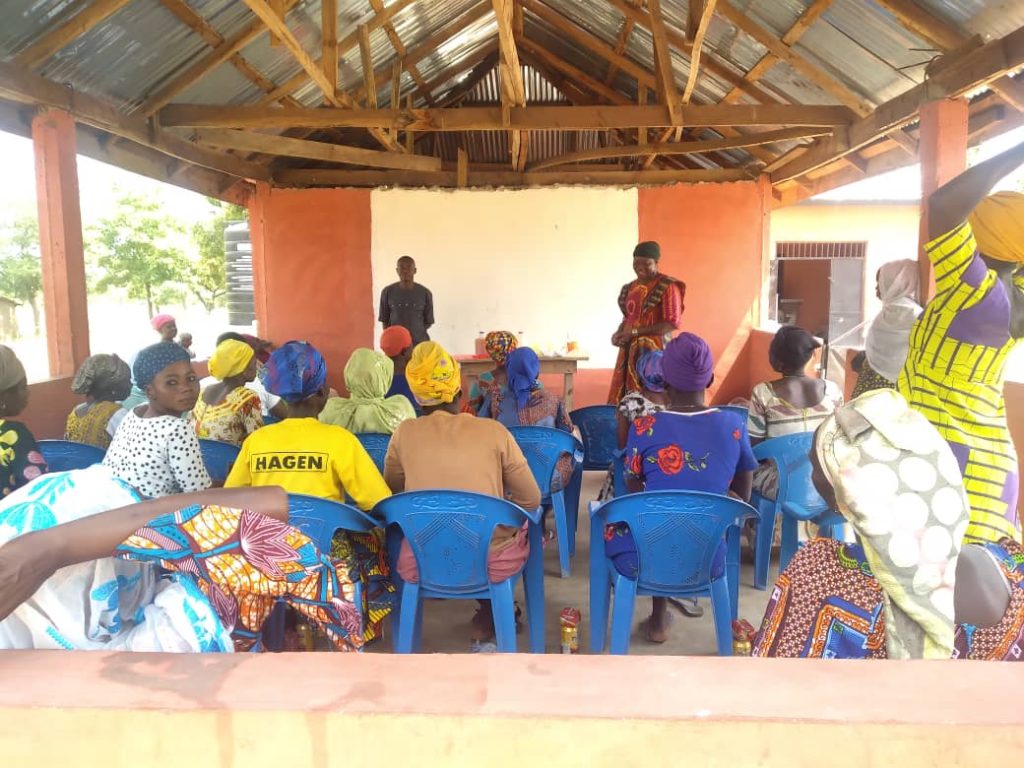 The program afforded the women groups an opportunity to interact among themselves on the impact of the training they received from Pure Trust Foundation-LBG and challenges they now face.
Speaking to Bole based Nkilgi Fm, The programs coordinator for Pure Trust Foundation-LBG, Mr Alhassan Abdallah said, with the inception of COVID-19, most businesses collapsed and the impact affected majority of the women groups with their businesses on the verge of collapsing.
He said Pure Trust Foundation-LBG had to intervene to train the women on how to keep their business at those trying times.
Mr. Alhassan Abdallah added that Pure Trust Foundation-LBG has established livelihood centers across the district.
He indicated that, their research shows that most of the women do not
make profit out of their business, hence they partnered with plan international to give the women training on value addition to what they produce.
A business person was brought from Tamale to facilitate the training to ensure improvement on training abilities of soap making which will eventually rake in more profit for them when the is efficient improvement.
The facilitator Madam Rabi Bashiru Nuhu of Chibo House of Chemicals said the training is an eye opener and understands that price hikes has made things difficult for their business and most of them are thinking of abandoning their businesses whiles others complained that they are not able to recoup their capital invested.
She said "In business there are two things; when prices increases, it's either you reduce the quantity of your product and sell it the same price, or you maintain the quantity and maintain the price"
The beneficiaries of the training commended Pure Trust Foundation-LBG for the gesture and said most of them never knew about the innovations but have learnt a lot from the training.
One of the beneficiaries called Madam Ajata Abutu from Chache said, Pure Trust Foundation-LBG has trained them on how to make liquid soap, washing soap,powder soap, pomade etc.
Madam Ajata Abutu added that, Pure Trust Foundation-LBG also trained them on business marketing and how to treat customers nicely.
Another beneficiary called Dombatey Malin-Ere said Pure Trust Foundation-LBG is truly a helping foundation and they will sing their praises anywhere they go.
Source: nkilgifmonline.com