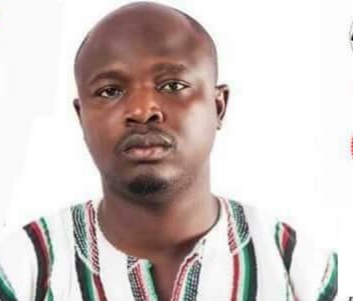 The Savannah Regional Youth Organiser elect at the recent National Democratic Congress (NDC) elections which took place at the capital of Savannah Region Damongo, Alhaji Inusah Mahama has in a goodwill message to all delegates and members of the party for retaining him said; "our Victory is meaningless untill it leads to the total victory of His Excellency John Dramani Mahama and our Seven (7) Parliamentary seats come 7th December 2024 working hard to ensure victory for NDC should be our top most priority."
He assured the rank and file of the party that, the Savannah youth Wing will be restless until his former President John Dramani Mahama and the NDC win power come 2024.
In a statement copied to Bole based Nkilgi Fm on the 14th November, 2022, Alhaji Inusah Mahama said; "we all are winners now that the contest is over let all come on board to prove to the world that Savannah Region is the home of His Excellency John Dramani Mahama, the Incoming president of the Republic of Ghana."
He added; "My heart is full of joy and happiness for the confidence you have in me by retaining me as Savannah Regional Youth Organiser."
According to him, words cannot express his heartfelt gratitude to his workaholics Constituency Youth organisers, Constituency Youth Reps and dynamic TEIN presidents in the Five Tertiary Institutions for their kind support and prayers extended to him.
Alhaji Inusah Mahama sent his special thanks to Hon. Hajia Zuwera Ibrahimah, MP for Salaga-South Constituency, Hon Pablo, National Youth organiser, Hon. Alhaji Yussif Sulemana, Member of Parliament for Bole Constituency, Hon. Andrew Dari Chiwitey
MP For Sawla-Tuna-Kalba Constituency, MP Hon. John Abdulai Jinapor, MP for Yapei Kusawgu Constituency, Hon Adam Mutawakilu Former MP for Damongo, Hon. Lawyer Shaibu Mahama Obey, Former MP for Daboya, Hon Alhaji Alhassan Mumuni, Former MP for Salaga- North Constituency, Savannah Regional Executive Board, Council of Elders of the Party and Party Sympathisers.
He thanked them for their support and prayers for standing firmly by him to ensure victory is secured.
The newly elected Youth Organiser used the opportunity to congratulate his fellow Comrades, Hon Yahaya Issahaku (Kalusha) and Hon Seidu Osman (Weekends) for their bold decision to offer themselves to serve the NDC party.
He added, "Deep in my heart I sincerely apologize to you if I or my Team have in anyway hurt or attacked your personalities during the campaign period. I shall work hand in hand with both of you to make the Savannah Region a safe Region for our great party NDC.
He expressed much appreciation to his Wife and Campaign Team led by Dramani Issahaku Wisdom, and to the entire Salaga – South Constituency and Savannah Region for the wonderful Support and prayers.
Alhaji Inusah Mahama congratulated his two newly elected Deputies Youth organisers and the other executives elected to steer the affairs of Savannah Region for the next Four years.
Source: nkilgifmonline.com