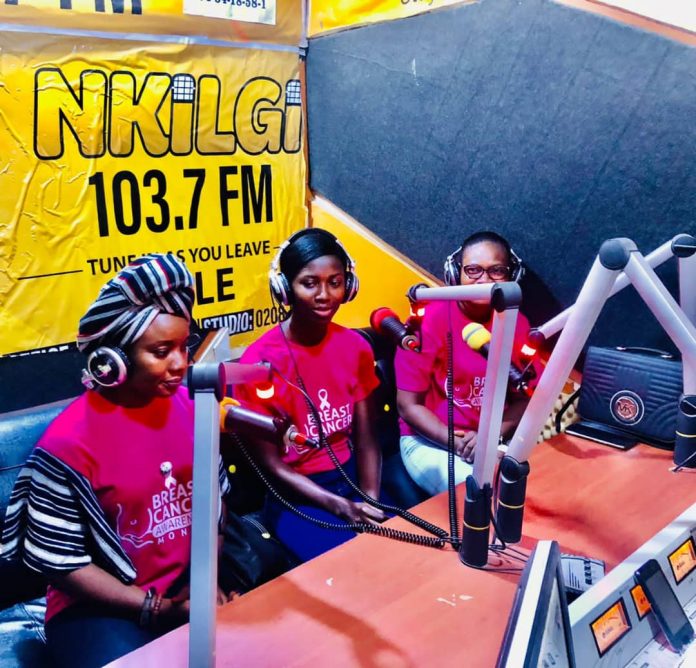 The Boresah Royal Foundation on 21st and 22nd October, 2022 organised a breast cancer awareness and screening respectively in Bole, the Savannah Region of Ghana.
The exercise was in fulfillment of the Global sensitization month dubbed "Pink October" which is Breast Cancer Awareness Month; an annual campaign to raise awareness about the impact of Breast cancer.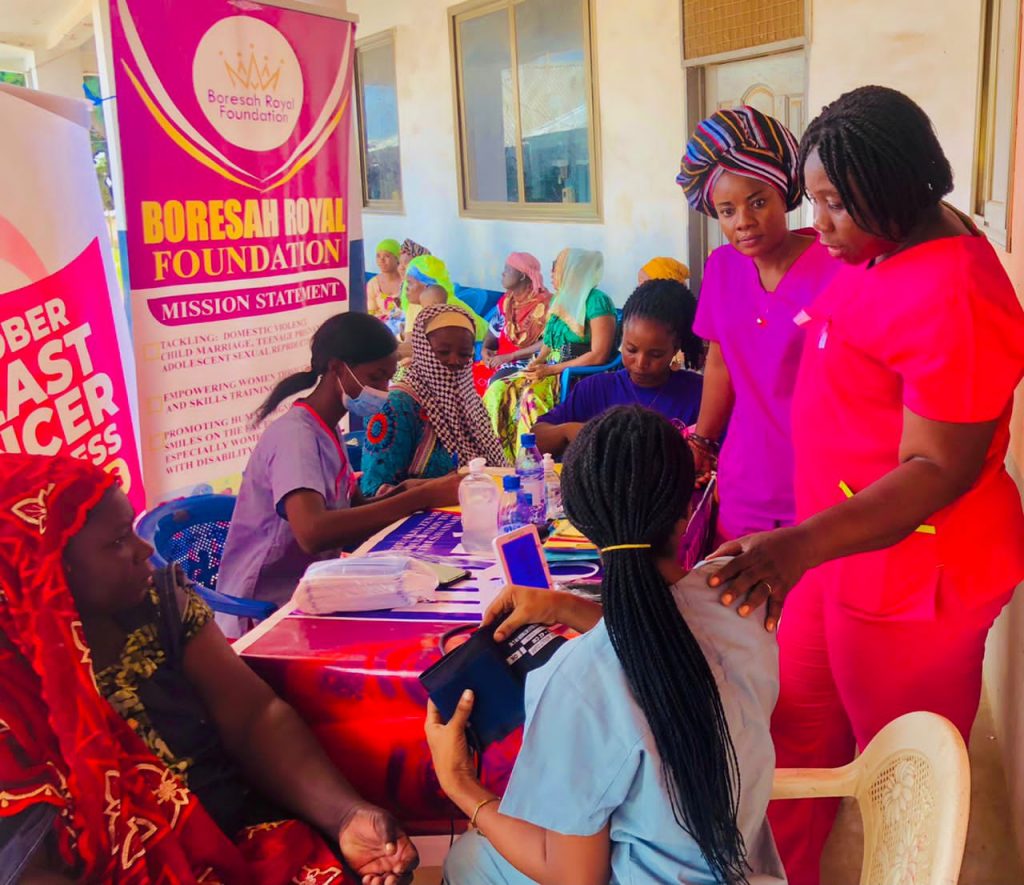 Boresah Royal Foundation has not wavered in it's commitment to ensure access to lifesaving mammograms and breast health education to underserved women.
Speaking to Nkilgi Fm, Executive Director of the Boresah Royal Foundation, Queen Boresah Fantevie who also doubles as a Queen in the region (Nkligiwurche Boresah Iddisah Jeduah said the exercise was in support of the Kutuge Feso Damba Celebration.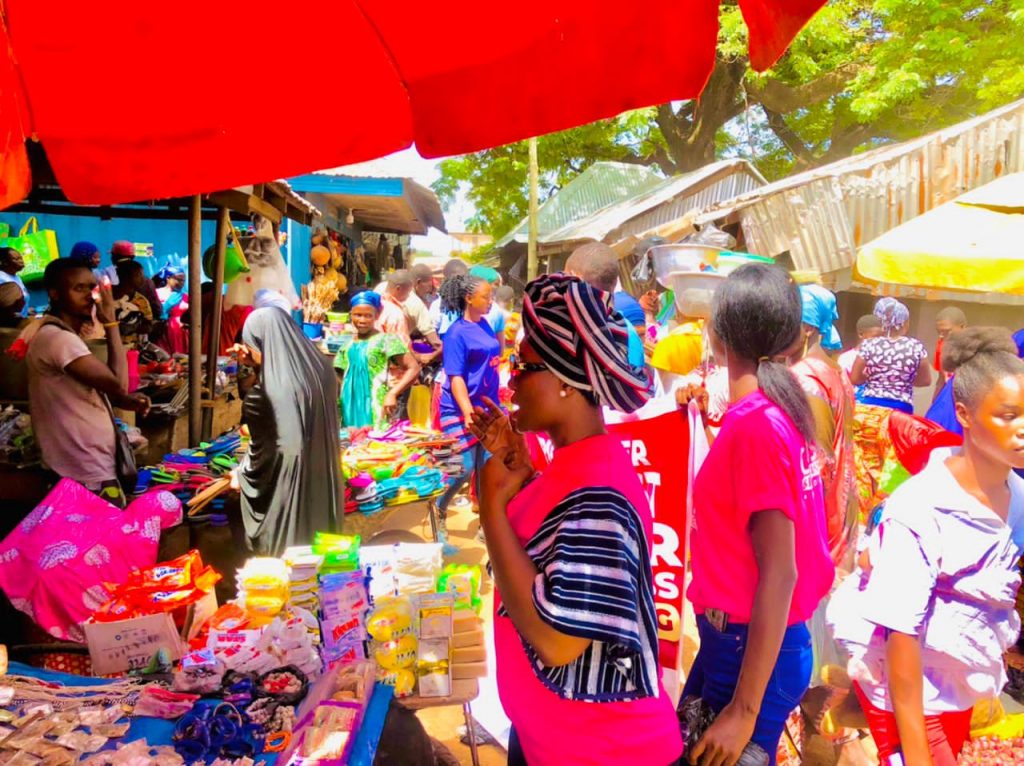 She added, the practice of breast cancer screening among Ghanaian women especially the Savannah woman is unsatisfactory.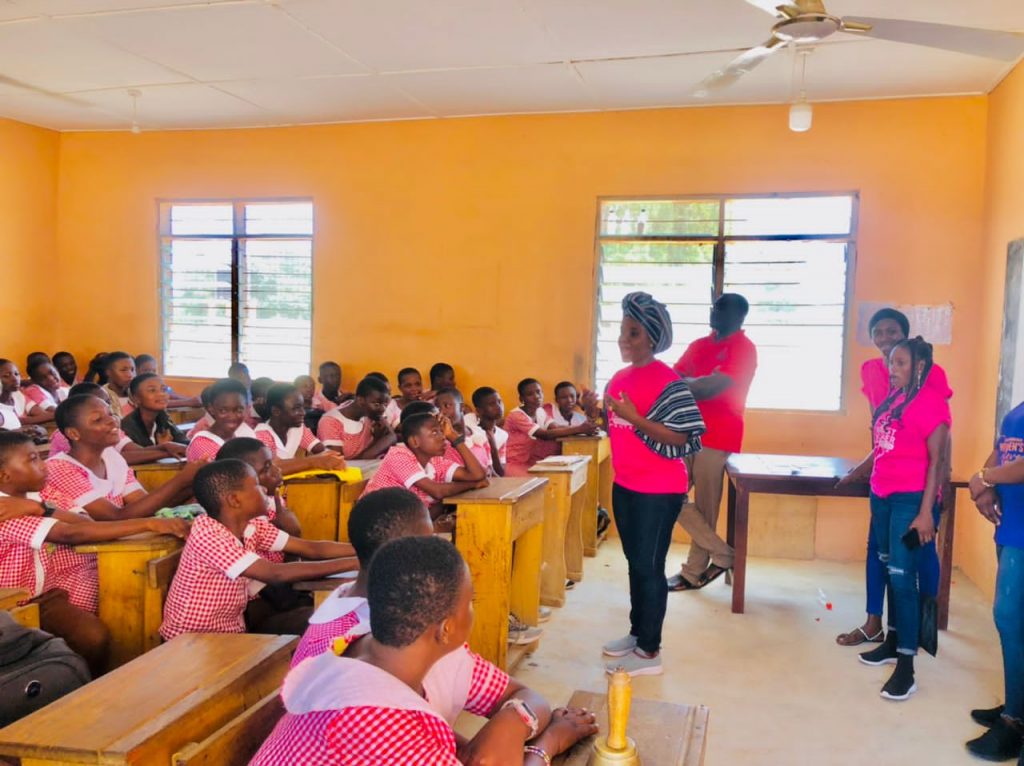 As a result, many cases are diagnosed at advanced stages leading to poor outcomes including mortalities.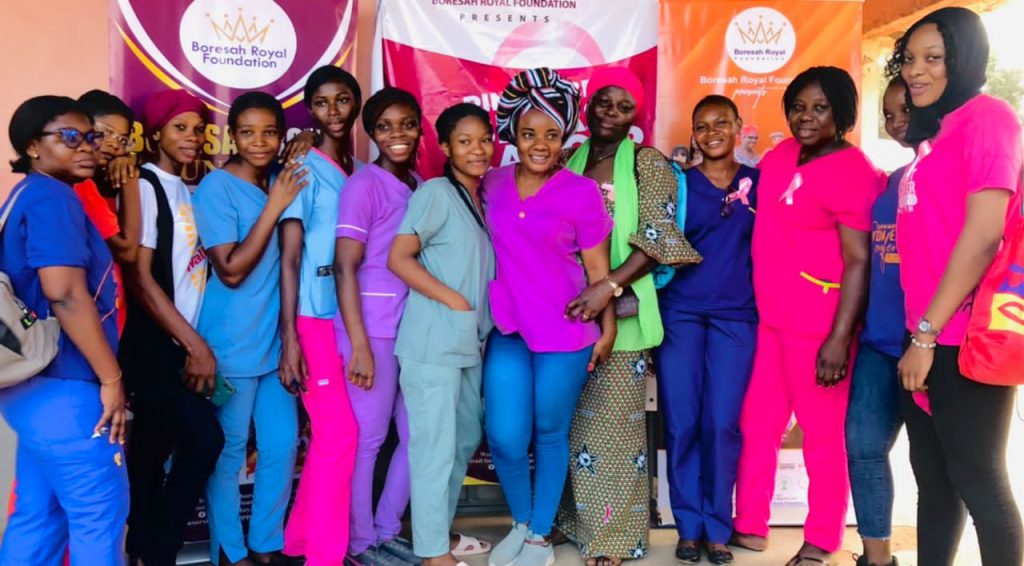 Every year, Breast cancer kills more than 500,000 women.
She highlighted that 90% of early stage breast cancers are curable, often with treatments that conserve the breast, Queen Boresah Fantevie urged all women across the globe especially Savannah Region to self-examine themselves once a month for any early signs, visit their doctor regularly, and get mammography periodically where necessary.
About 200 women in the Bole traditional area were screened and quite a number of cases were recorded with the youngest being a 17 year old SHS graduate.
The exercise which took place at the Bole Community center included partners like Ghana Health Service, the Agape Samaritan International, JAD medical services , National Service personnel Association, office of the women commissioner, National Youth Authority, Bole chapter.
The exercise was applauded by the Paramount Chief of Bole traditional area , Bolewura Sarfo KutugeFeso (I) who urged all women to take advantage of the excercise and get screened when the team paid a courtesy call on him.
Source: nkilgifmonline.com