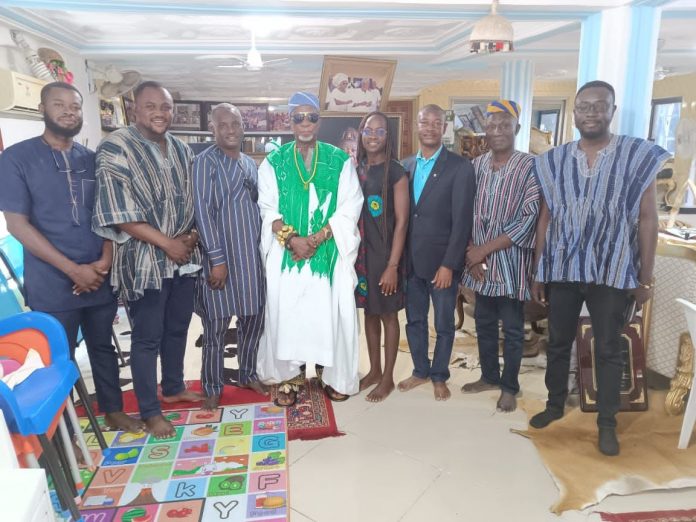 The Leadership of Ghana Journalists Association, Northern Region Chapter paid a courtesy call on the Paramount Chief of the Buipe Traditional Area and Vice-President of the Gonja Traditional Council, Buipewura Abdulai Jinapor (II) at his Palace on 14th October, 2022.
Members of the Northern Region GJA led by its Chairman Mr Abdul Majeed Yakubu who also chairs the Association in the newly created Savannah and North East Regions respectively deemed it appropriate to register their presence in the Savannah Region.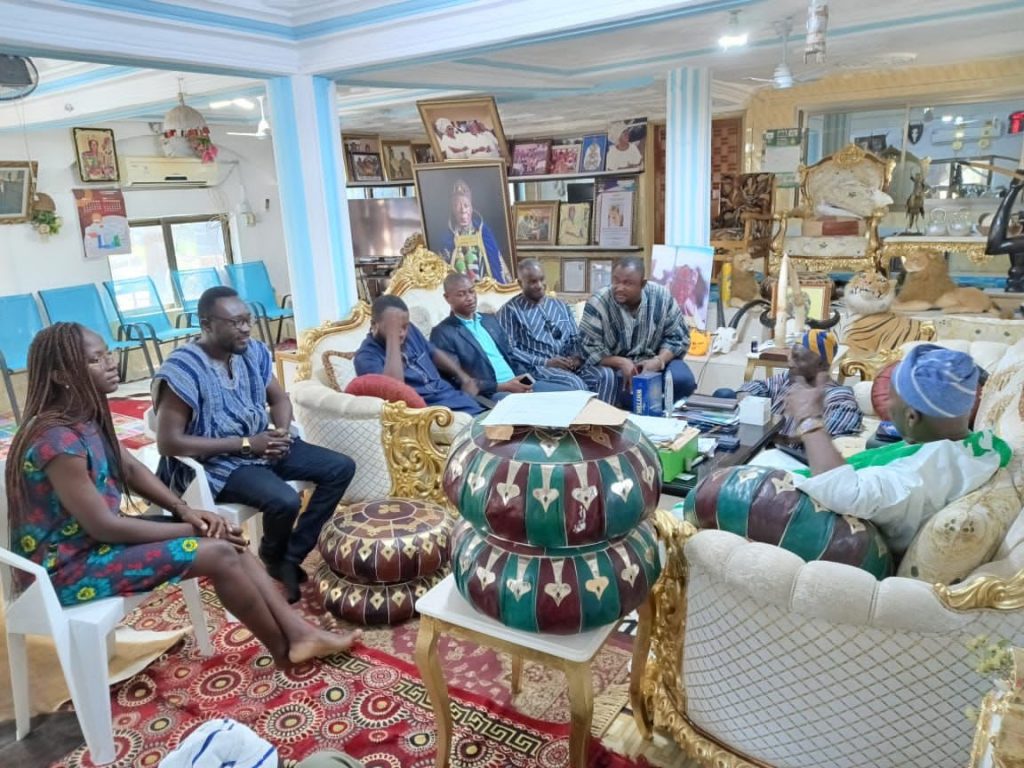 Abdul Majeed Yakubu submission said it was a privilege to have the rare opportunity meeting Buipewura Jinapor (II).
The Buipewura thanked the the Northern chapter of the GJA and applauded them for the tireless advocacy for better living standards and development.
The Vice-President of the Gonja Traditional Council admonished the journalists to attach professionalism in discharging their core mandate to society.
Buipewura pledged to give the team a Bull, 50kg bag of Rice and a gallon of Oil.
The leadership expressed gratitude and appreciation.
Source: nkilgifmonline.com