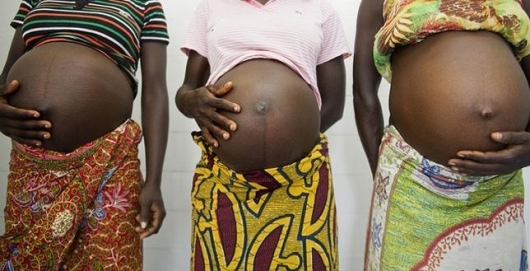 The West Gonja Municipal Public Relations Officer (PRO) of the Ghana Education Service (GES) Pastor Akuka Samuel has expressed concerns about the rate at which female students in the two major Senior High Schools in Damongo town are being impregnated.
Pastor Akuka Samuel disclosed this during the closing ceremony of World Vision Ghana Girls soccer clinic staged to help increase the advocacy on "end child marriage now" campaign held in Damongo last Friday, 26th August, 2022.
He said the Damongo senior High School (DASS) and Ndewura Jakpa Senior High School (NDESCO) currently have 18 student girls each with pregnancies and nursing babies related issues.
The West Gonja Municipal West PRO who chaired the function on behalf of the Municipal Director of Education Mr Ake Ferguson lamented on the alarming rising figures of teenage pregnancies the municipality is faced with.
Pastor Akuka Samuel said;
"Currently five (5) pregnant school girls and 13 nursing mothers are schooling at Ndewura Jakpa Senior High School whilst seven (7) pregnant school girls and 11 nursing mothers are at the Damongo Senior High School summing the total figure to 36.
He said the affected students are back to the classroom through "the back to school campaign" started by Ghana education service, an initiative aimed at making them continue their education.
The Back to School campaign program is geared towards getting pregnant school girls back to the classroom to help them continue with their education.
The back to school campaign got support from the United Nations Children's Fund, is an (UNICEF)– Ghana, GEU is leading on a complementary intervention involving three other quarters; the Special Education Division (SPED), School Health Education Programme (SHEP) and G&C,
Pastor Samuel explained that although GES aren't happy about seeing school girls becoming pregnant but the campaign has so far helped a good number of teenage girls to get back to school.
Pastor Samuel challenged the school girls to remain discipline and do not to allow any man truncate their forward match to tertiary institution and assured that the Ghana education service will work hand in hand with stakeholders to make sure child marriage is stopped in the area.
He stated that there are a number of pregnancy related cases that have been recorded in the upper primary to senior high school levels from 2014-2015 adding that 1,562 primary school girls got pregnant, junior high school had 4,607 pregnancies and senior high school 674 ( a total of 6,843 girls across the country).
He said 2018-2019 season saw primary school recorded 1,024 girls got pregnant, junior high schools had 4,836 girls pregnant and senior high school, 1,433.
Total of 7,293 pregnant girls across the country. The same period saw the then northern region recording 137 primary school girls pregnant, junior high schools 338 and senior high schools 120
Pastor Akuka Samuel therefore called on all stakeholders to join the campaign to end child marriage now in order to save girls and to enable them achieve higher their educational levels. Child Marriage should not be a barrier to girls education.
Pastor Samuel expressed gratitude to World Vision Ghana and acknowledged the collaborative works between Ghana education service and world Vision Ghana, saying the contributions of world vision in the educational sector are immeasurable.
He called for more partnership between the two institutions to help improve education in the area.
The regional operations manager of World Vision Ghana, Barbara Asare Yaboah, who also lead the advocacy on "end child marriage now", called on school children, most especially the females in the West Gonja municipality to, discipline themselves in order to go far in their educational careers.
Barbara Yeboah
Barbra Asare Yeboah added that the advocacy on ending child marriage now, violence and abuses again women should be embraced by all to help build a better future for the nation.
Source: nkilgifmonline.com