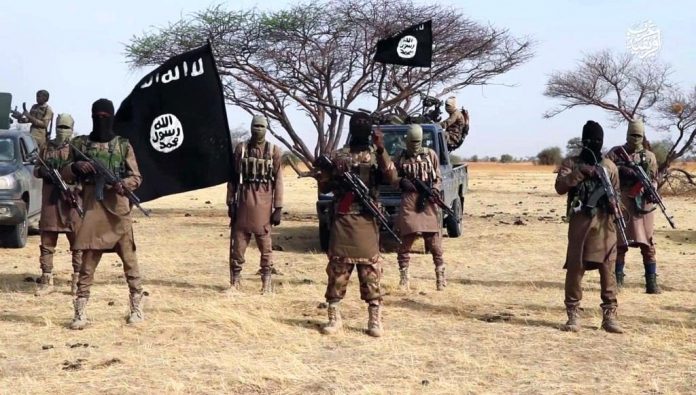 An intelligence report on the possible rising extremist activities of Jihadist groups in gold mining sites in the Bole District of the Savannah Region of Ghana has been confirmed by a journalist and a specialist on the movement of Sahel Jihadis, Mr Eliasu Tanko.
The report which Mr Eliasu Tanko contributed to and quoted extensively was carried out by a German-based NGO and it took two years of extensive work to put together.
Speaking in an interview on Bole base Nkilgi Fm's morning show on 14th July, 2022, Mr Eliasu Tanko said a report in his possession says the Katiba Macina brigade of the Jamatul Nusrat al Islam wal Muslim (JNIM) under the Al Qaeda in the Maghreb (AQIM) and its allied groups operating in the vast areas between Burkina Faso Sud-Ouest region and Cote D'Ivoire Zanzan district has recently secured influence on the gold mining sites of Bole near the border with Cote D'Ivoire.
He said, these Jihadis groups have their camps set up in classified forest zones in northern Cote D'Ivoire and some parts of Burkina Faso.
He said they account for most of the daring kidnapping and armed robbery activities recorded in and around the mining sites lately.
Mr Eliasu said, the Jihadis groups have possibly infiltrated communities like Dollar power and other gold mining sites in the Bole District of the Savannah Region and so those areas need vigilant security attention.
The journalist and a specialist on the movement of Sahel Jihadis who has written a lot that came to pass said intelligence available indicate that over two hundred Ghanaians have been recruited into these Jihadis groups in Burkina Faso, Mali and Cote D'Ivoire with serious training taking place for them to be released into various communities citing various intelligence gathered at Garu in the Upper East and Bunkprungu-Nankpandri District in the North-East Region of suspecting unknown person's carrying out daring notorious Jihadis activities.
Mr. Eliasu Tanko said, the only way to tackle the impending looming activities of these Jihadis groups is by intensifying the gathering and collection of intelligence along Ghana's porous borders, education and intensive sensitization of flash zones communities to readily be alert, observant and give out timely informations of strangers in the communities to the various Security agencies to be on high alert to avert any possible breaches.
Recent security alerts identifies Ghana as a hotspot for a possible insurgency by terrorists following incidents of attacks recorded in neighbouring countries with the possibility of a spillover.
The Ministry of National Security has launched the "See Something, Say Something Campaign" which aims at raising public alertness on extremist activities.
Jihadism is mostly used in reference to "militant Islamic movements that are perceived as existentially threatening to the whole world" and "rooted in political Islam".
Source: nkilgifmonline.com