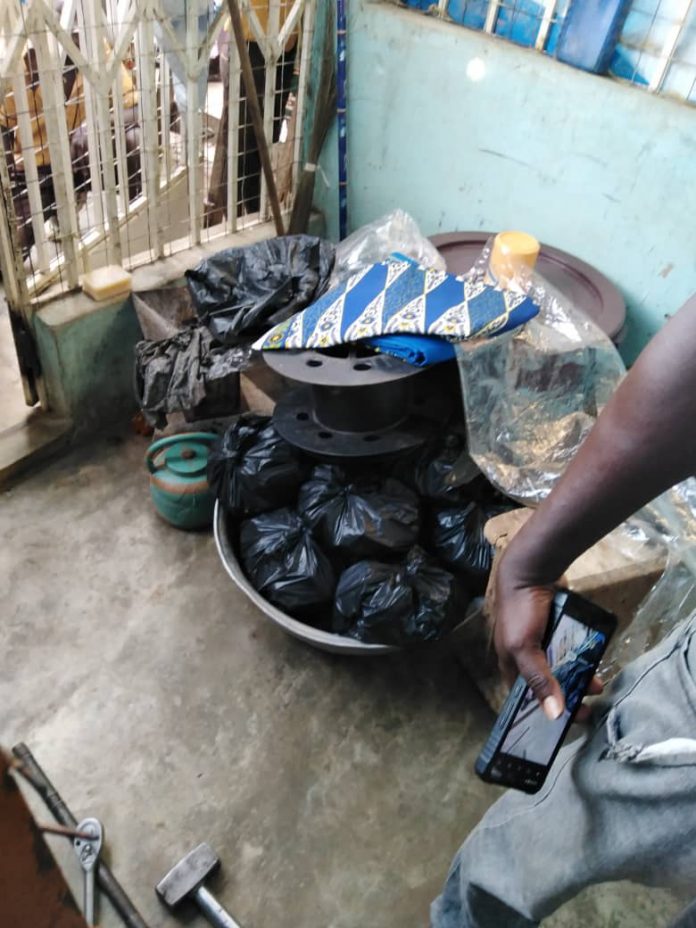 A shop belonging to a business woman in Busunu in the West Gonja Municipality was last night broken into with several items including clothes worth millions of cedis were stolen by suspected group of thieves.
Madam Alimah Sadik, owner of the shop in an exclusive interview with Bole based Nkilgi FM said she is a BP patient and what happened nearly sent her to her to the grave.
She said she has used all her capital to stock the shop since the Muslim Eidul- Adha is around the corner only to be rendered very speechless.
She said a formal complain has been made with the Busunu Divisional Police who came and forced opened the shop to ascertain what actually happened.
Madam Alimah Sadik is therefore appealing to the general public to report any person selling suspected clothes to the nearest police station for her to be able to trace her goods.
Source: nkilgifmonline.com