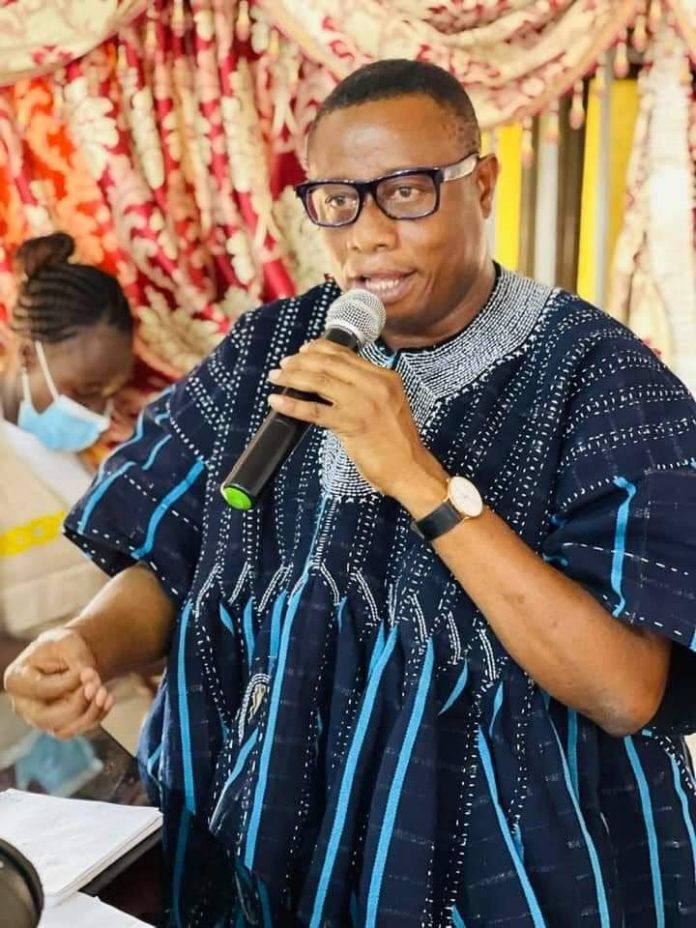 The Savannah Regional Minister Mr Saeed Muhazu Jibril has said that issues of the Fulani herdsmen is not new in the region and it has been discussed many times at many fora by different personalities.
The Minister made this comment in a speech he delivered at the Savannah Regional House of Chiefs meeting on 23rd June, 2022 that was held at Wuripe and Sons Royal Lodge in Bole.
The Minister expressed his profound gratitude to the House for inviting him to such an important meeting and to be given the opportunity to deliver a speech.
Mr Muhazu Jibril said, that the issues that engaged the House' attention such as peace and conflict resolution, land disputes, chieftaincy issues, provision of social amenities, good governance, security, etc are not different from the mandate of government and so being the representative of the government, believes that it was normal for him to be part of the meeting.
The Minister said one key point of the meeting as he was informed is to have Regional Consultative Dialogue on social cohesion particularly as the issue of the Fulani herdsmen is concerned, which for a long time have been a delicate issue that has been much deliberated on with no easy solution to the problem it is associated with.
Mr Muhazu Jibril further observed that there couldn't have been any better time to revisit and have open discussion on this issue looking at the security threat hanging in the atmosphere.
The Savannah Regional Minister Saeed Muhazu Jibril commended the House of Chiefs for the open engagement with the Fulani herdsmen at the instance of the traditional l leaders and urged everyone to be opened minded and also contribute ideas towards building a better society with strong cohesion with all well-meaning people wherever they come from.
He added that all paramount Chiefs in the Savannah region should take the Savannah Regional House of Chiefs meetings seriously and make it a point to attend because it is the hatching place for development in the Savannah region.
Mr Muhazu Jibril also said the public is cautioned about the threat of terrorist attack and violence extremism, and therefore should be vigilant and careful about who should be allowed to cross our borders, noting that the region has poor boundaries.
He entreated everyone to report to the police when they suspect any person or stranger that may pose danger, and not to incriminate someone out of hatred.
Source: nkilgifmonline.com