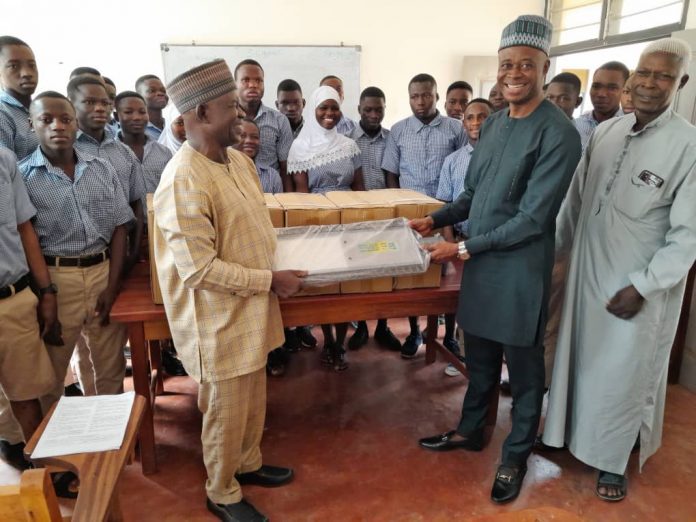 The Member of Parliament (MP) for the Bole-Bamboi constituency Hon Alhaji Yusif Sulemana on Tuesday 7th June, 2022 presented five (5) butterfly sawing machines and 3 LED street light lamps to the Bole Information Solutions Centre which has just been inaugurated.
The Bole Information Solutions Centre is under the auspices of the Technical Industrial Vocational and Entrepreneurship Training (TIVET) apprenticeship model within the Ministry of Science and Technology.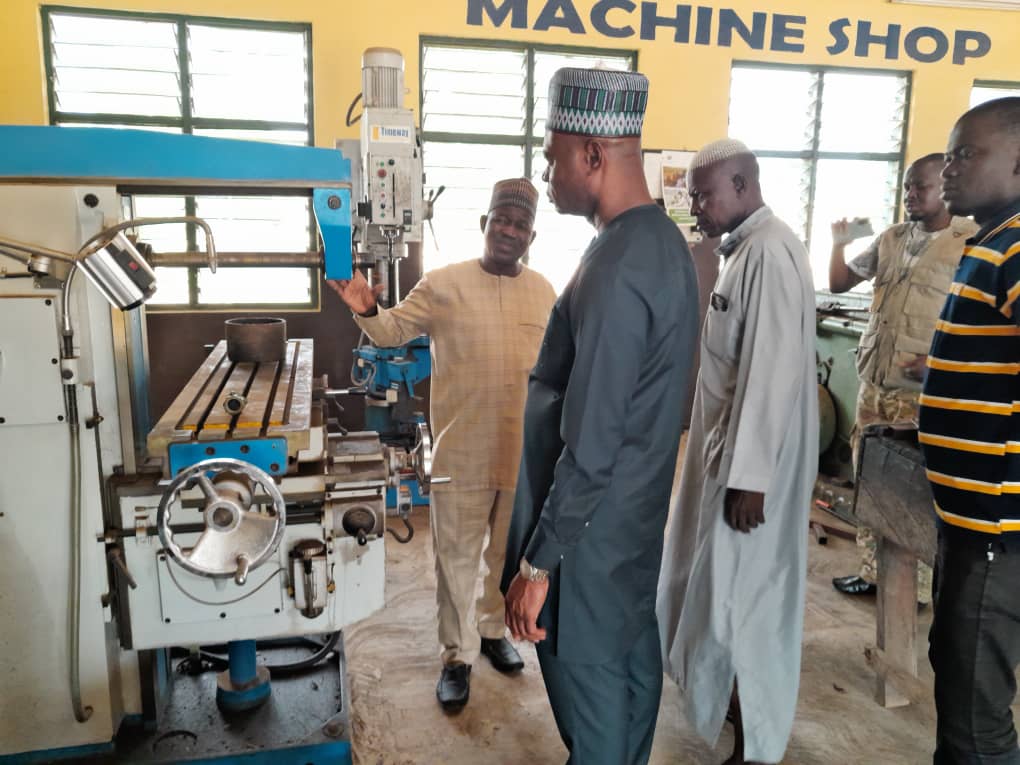 This gesture comes on the back of an appeal the school made to the MP to support the school as he has been doing to other institutions across the Constituency.
The items were presented to the head of the school when the MP paid a visit to the school to share a word with the pioneer students and to encourage them to take serious their studies in order to encourage government to commit more resources to that sector. He further pledged to support the school anytime he is called upon.
The MP visited the facility to have first hand information on how the facility is running and to ascertain some challenges confrontation the Institute.
Addressing the pioneer students of the centre, the MP remarked that developed countries like Germany, Japan, USA , among many others have reached where they are largely due to their reliance on Vocational and technical education rather than grammar.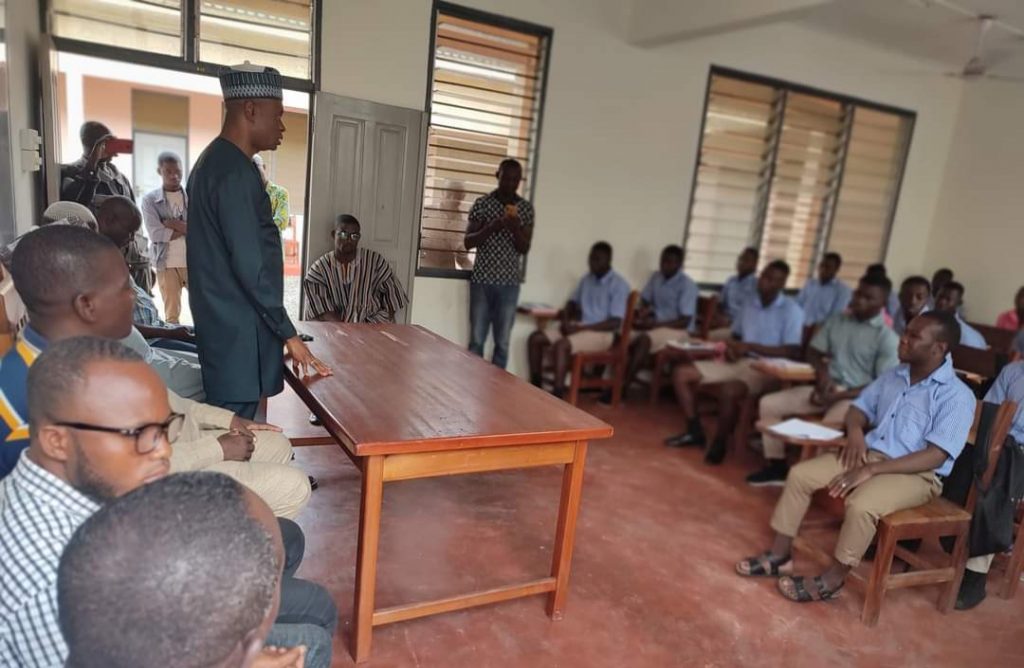 The MP added that the job market lately is Technical and vocational Inclined and that there's ready job market for graduates of Technical and Vocational Education than those from grammar and art based backgrounds.
The MP recalled how he regrets not learning a handcraft in his school days citing that most of his colleagues who had learnt handcrafts started making money and even building houses right after completing school when he couldn't make any money independently because he did not learn any craft, adding, that the students should be encouraged and motivated by this fact.
The MP said he will do all in his power to support vocational and technical education in the Constituency.
The MP was accompanied by NDC Constituency Executives
Source: nkilgifmonline.com