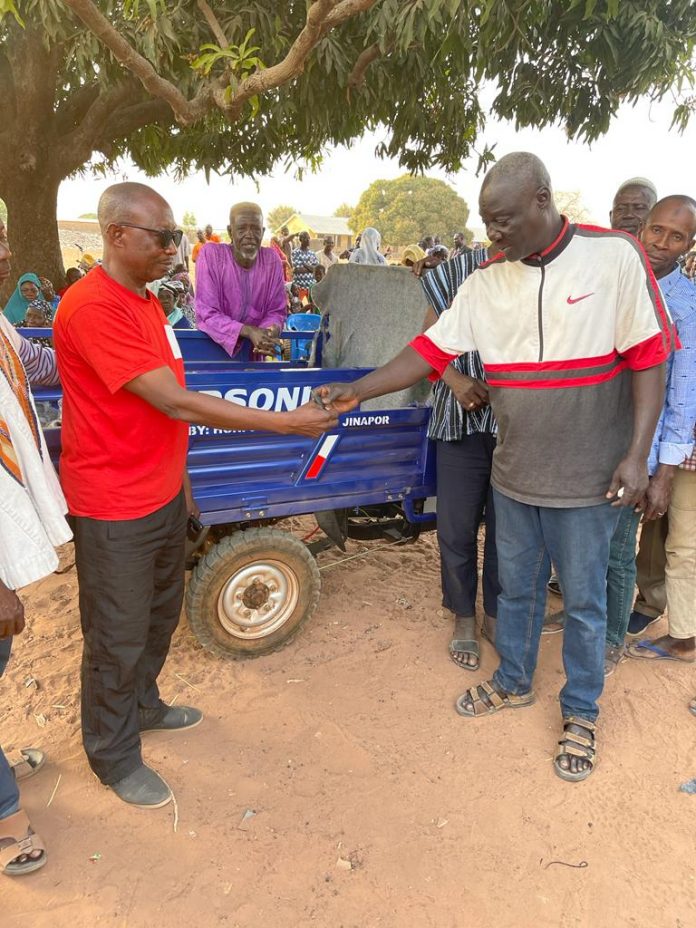 The Member of Parliament (MP) for Yapei-Kusawgu Constituency Hon. John Abdulai Jinapor as part of efforts to promote education in the Constituency, is providing financial support for at least 100 tertiary students in the Yapei-Kusawgu Constituency.
An official communiqué from the office of the member of parliament copied to Nkilgi Fm indicates that, the money for the said support is ready and will be provided in three tranches as and when the committee finishes their work.
The statement also said; "To ensure fairness and equity, a 3 member committee chaired by Mr. Iddi Latif, Head Teacher for Yapei JHS will implement strict criteria for selecting needy but qualified students as beneficiaries"
Hon.John Abdulai Jinapor has also presented two completed grinding mills and a motor tricycle to the women of Mpaha in the Yapei-Kusawgu Constituency on 14th January, 2022.
He has also presented similar fully completed grinding Mills to the people Kpabuso, Gbirgi, Kpasera, kokope, Tamakalan, and other communities all within the Yapei-Kusawgu Constituency.
Speaking to Bole based Nkilgi Fm, the National Democratic Congress (NDC) Constituency Chairman for Yapei-Kusawgu Farouk Jawula said it is the MP's hope that the grinding Mills and the tricycle will help support the women in their income generation activities in the respected Communities.
The Chairman thanked the MP and said he donation came at the right time as this the time they people needed them most.
Source: nkilgifmonline.com