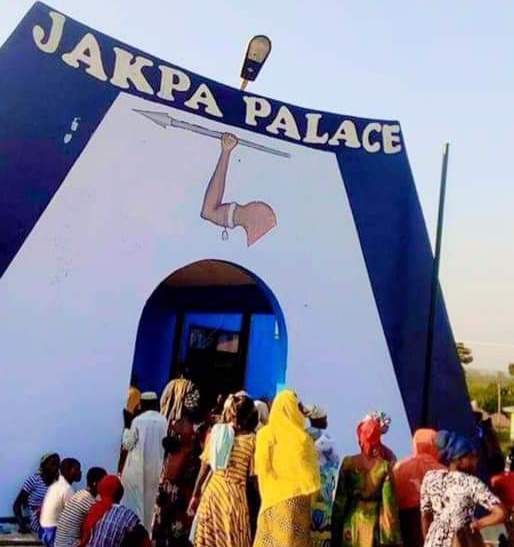 The Gonja Kingdom have metamophosized over the centuries but survived many regimes due to our culture and tradition.
Our Tradition brings together all the people on the land irrespective of which clan or ethnic group one belongs which makes us one of the most democratic states in the country.
Titles are a very important part of our culture. The common ones being the following;
Chieftency Titles
Clan Titles
Religious Titles
Land Titles
etc.
It is therefore important for our Royals aspiring to become leaders (Chiefs) in future to have a fair understanding of these titles and accord them the respect that they deserve so that we can develop together as a people.
One arm of the Gonja Kingdom is almost phased out from the Traditional organogram except for ceremonial purposes. There is the need to improve upon our culture and tradition in line with modernization.
In time past, Divisional and Paramount Chiefs were mandated to manage their teritorial boundaries. Cases that could not be managed by a Divisional Chief is refered to Yagbon (Nyange) for adjudification. The historic court yard is visible for all to see at Nyange.
The mode of travelling in the days of Nyange was by foot or by horses, a preserve for chiefs. No communication gadgets. It was therefore not advisable to continue inviting Divisional Chiefs across the traditional area for the adjudification of cases except for special occasions like festivals or threat to some parts of Gonjaland by external forces. The permanent Chiefs (Elders ) who use to serve under the king (Overlord ) in his Yagbon Palace are hardly recognized today due to modernization of the Kingdom.
Some of these chiefs includes the following, not in order of seniority;
Sakpa wura
Beawu wura
Kakulase wura
Soma wura
Jahori Wura
Nangbe Wura
Tari Wura.
The permanent Chiefs who were rotationally regular at the Yagbonwura's palace at Nyange were Churowura, Beuwura, Sakpawura and Kakulasewura and each of them sat with the Overlord for 3 months then another takes over as custom demanded.
They served as his direct and daily advisors.
Each one of these Chiefs (Elders) commands a large following in terms of population. They serve in different capacities at the Yagbon Palace in Nyange until the capital was moved to Damongo in 1944.
The role of these Chiefs also transmits into how Gonjaland was protected. They use to have the authority under the King to summon a Chief to answer a query over land issues.
It is regrettable that in this last century, we have lost about 30% of Gonja land due to the following reasons;
Creation of political Boundaries
Tribal Bigotry
Administration
Failure of our Chiefs to settle in their communities after enskinment
Agriculture
The role of this Chiefs (Elders) is still relevant today as it was many years ago.
You couldn't have come from the inland countries or the then Northern territories to the Coastal area without passing through Gonjaland. All the three major rivers that flows into the Volta passes through Gonjaland.
Our Traditional Area was therefore very strategic on the map of Ghana.
As a Wurbinah, my loyalty to the Palaces is absolute!
My article therefore is to draw the attention of The Gonja Traditional Council and our Eminent Chiefs to reconsider the role of these chiefs who have been reduced only to ceremonial activities like festivals etc.
Your Royal Majesty, Your Royal Highness
Jirah, Yiram, Garba;
'Medease'
BY Yakubu Sakara (Wurbinah)
Beuwu Clan of Yagbon
0244065653
24th November, 2021.