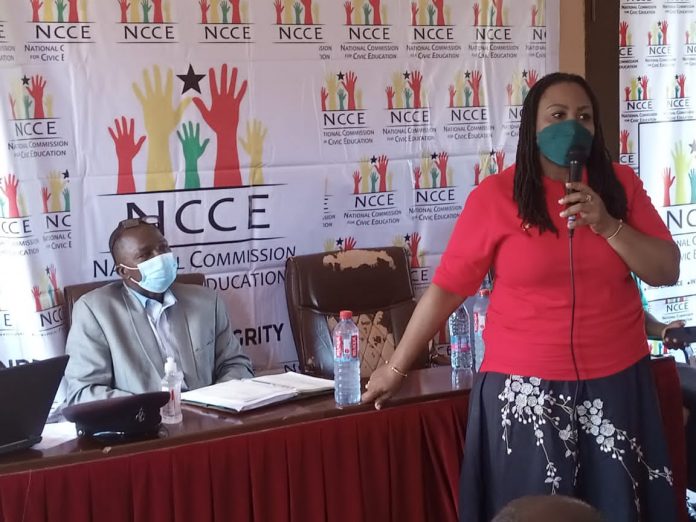 The Chairperson of the National Commission for Civic Education (NCCE) Madam Josephine Nkrumah has emphasised the importance of citizens when it comes to countering violent extremism saying; "It takes the active cooperation and involvement of citizens, taking in hand with the security agencies for us to achieve our peace, stability and security in our country".
The NCCE Chairperson made these comments when the NCCE with support from European Union (EU) has organised an inter-party dialogue committee meeting at the Bole District as part of the "Prevention of Electoral Violence and providing security to the Northern border Region of Ghana (NORPREVSEC)" project.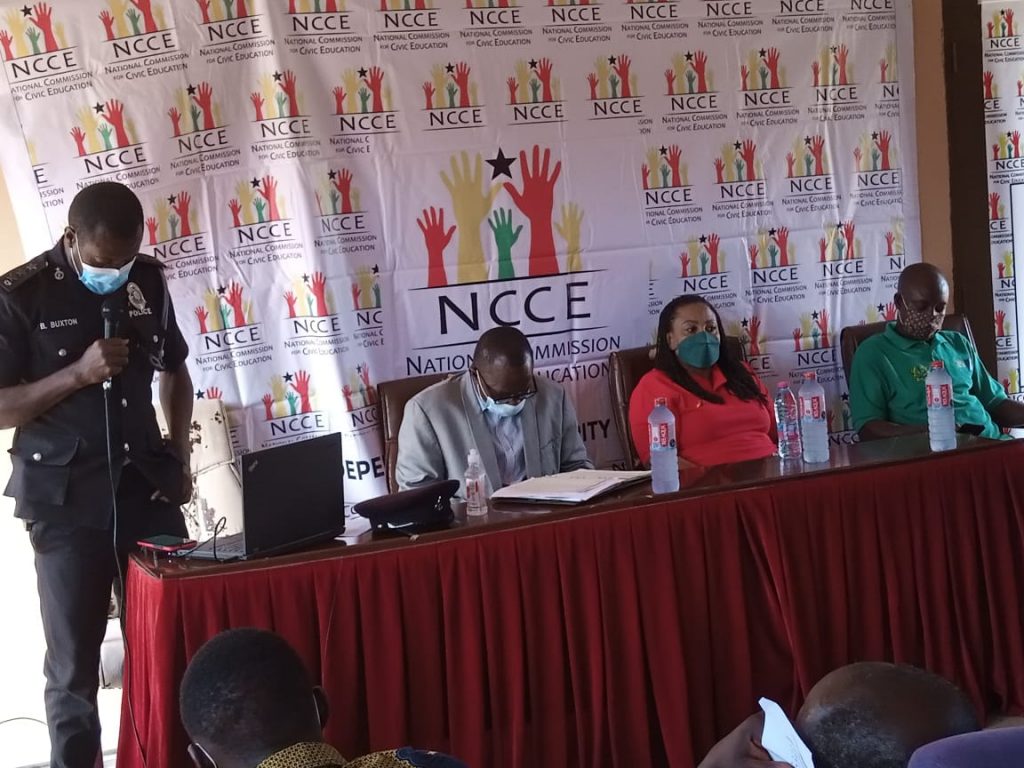 The meeting on 10th November, 2021 aimed at creating a platform for dialogue among political parties and other stakeholders on effective ways to identify early warning signals of extremist violence, community surveillance and measures to counter radicalization of the youth.
She said the people who are perpetrators of crime have no regard who is their mother, father, brother, sister, pastor, Imam and so on.
Madam Nkrumah said; "without Peace and Stability we should forget about development because everyday you are living in fear, when you are going out you are wondering will I come back to the house, when your child is going to school you are wondering is my child coming back safe".
The NCCE Chairperson said; "we want to reinterate that we are members of the community living in a communal settings, we live in a neighborhood and we shouldn't just get back and go to work, we must open our eyes and ears to what happens in the community, we should even listen to our children.
"We are living in dangerous times and must take out safety very serious, the constitution of Ghana indicates that we should share information the the police to help safeguard our safety".
Also speaking at the forum, the Bole District Police Commander DSP Benjamin Buxton urged all to always report to the police faces that are new in the community if they doubt them.
DSP Buxton added that the citizen ratio to the police is bad and for that matter the police can not be everywhere and only need the support of the community members to fight crimes in the district.
He further said that all must be on watch out because is every citizens business and all must be concerned.
Later speaking at the studios of Bole based Nkilgi Fm, Madam Josephine Nkrumah said the education will help and give all the chance to report anybody the see new in the community.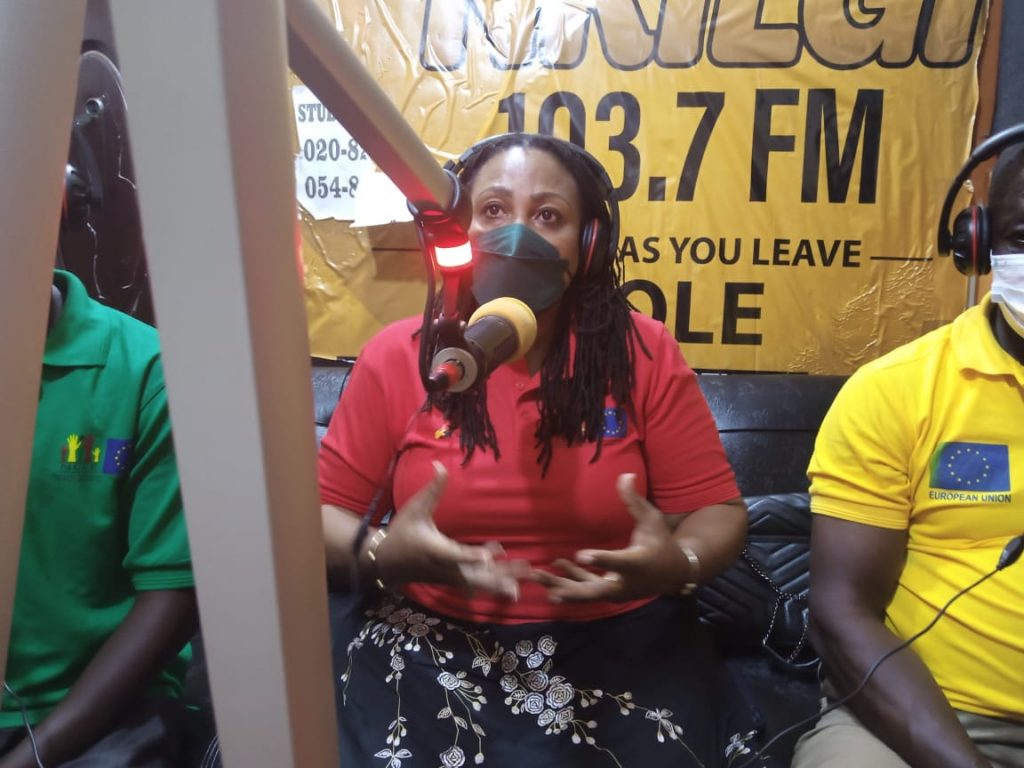 She added that parents should not allow their children because of poverty or hardship to be involved in any kind of criminal activities.
Madam Josephine added that Communities around the borders are mostly where terrorists do pass to enter for attacks.
She urged all to listen to their children especially kids who come to tell them about new people and their behaviours.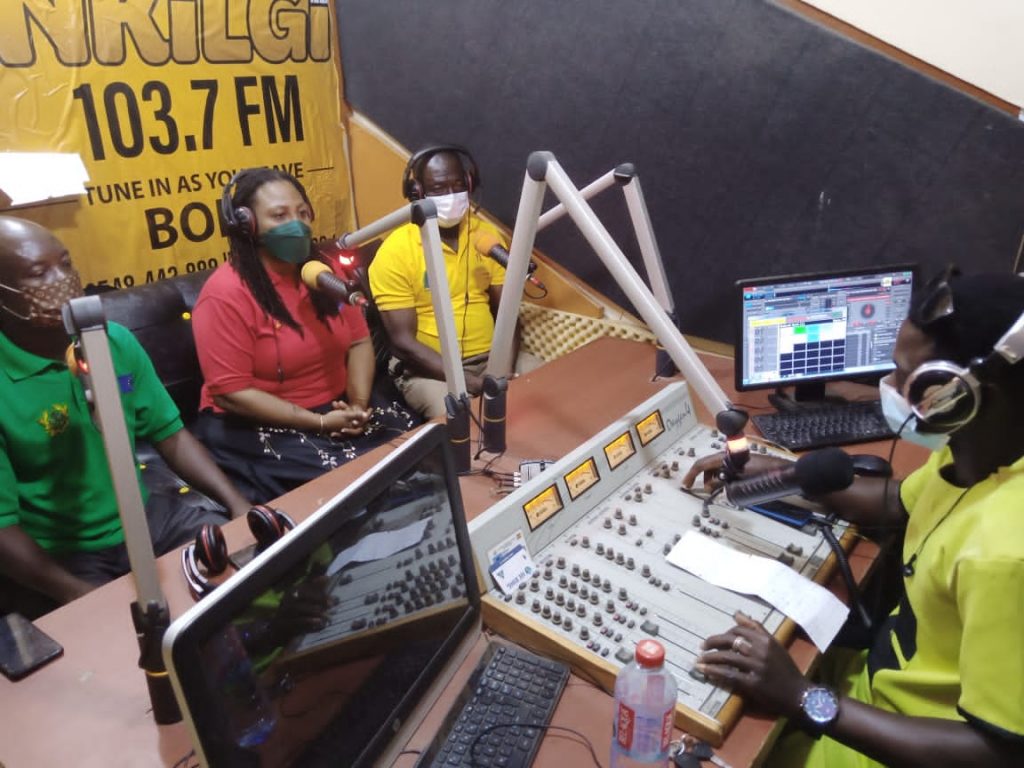 "You need to always listen to your children and act quick and report to the nearest police station for further investigations"; she said.
Source: nkilgifmonline.com