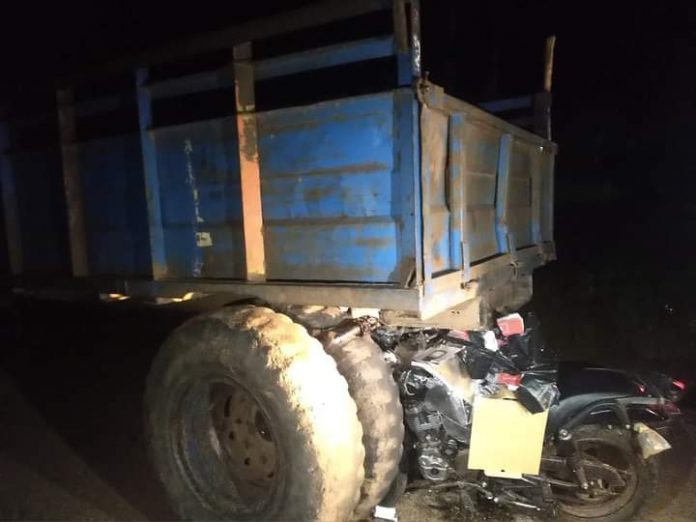 A military officer of the 155 Armoured Regiment at Damongo in the West Gonja Municipality was last night 23rd September, 2021 involved in a ghastly accident on the Damongo to Canteen Hospital road.
His Motorbike, a black Apsonic crashed into a stationery tractor on the road without reflectors.
Reports say the military man was unconscious at the time he was rescued and rushed to the hospital but later regained consciousness.
Blood was seen oozing from the nose and eyes and it seemed he had a compound fracture of the femur.
The street lighting system on that stretch is also not functioning.
Meanwhile, the officer had a fractured leg and currently responding to treatment at the Damongo Catholic Hospital.
Source: nkilgifmonline.com