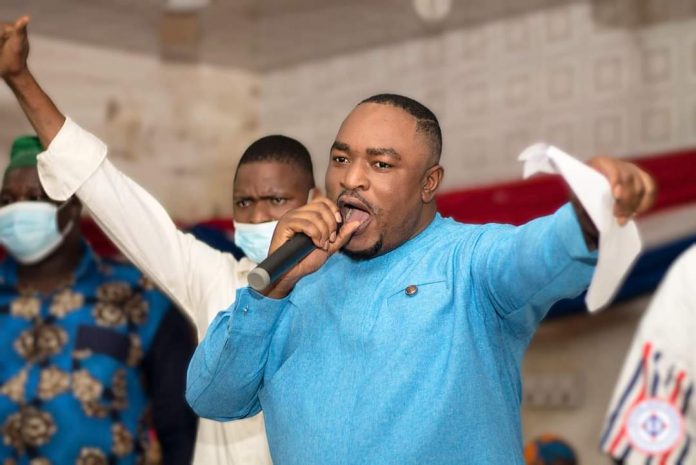 The New Patriotic Party (NPP) Council of Elders in the Bole-Bamboi constituency of the Savannah Region have welcomed the unanimous approval of the recommendation of the National Metropolitan, Municipal and District Chief Executives (MMDCE's) vetting Committee that has settled on Mr Akati Mahama Abdul-Rahim as the possible DCE for Bole.
A statement on 13th September, 2021, signed by the Chairman of Council of Elders, Mr Abudu Mahama and copied to Bole based Nkilgi FM states that; "Mr Akati Mahama Abdul-Rahim is a hard working, humble, passionate, generous, dedicated and respected party member in good standing from our constituency who has demonstrated so much commitment in changing the fortunes of the party in Bole-Bamboi constituency and Savannah Region at large".
The statement added; "He (Akati) is a unifier and a charismatic leader who commands the support of the party grassroot accross the entire constituency and above all, he will be a DCE for every member of the party and not just a section of the party.
"His humility, tactfulness, experience and respect for all party activist will open the door for reconciliation, rebuilding, rebranding and rejuvenation of the spirit of the party and bring back love, unity, respect and togetherness among party members which will effectively foster peace and harmony among party members and bring back the lost glory of the party in the constituency".
According to the Bole NPP Council of Elders, disunity, factionalism, disrespect, unforgiveness, hatred, pride and intolerance has been the cause of the parties dwindling fortunes in the constituency over the past four years and they as council of elders will joyfully join hands with the constituency executives, party members and the traditional authorities to support Mr Akati Mahama Abdul-Rahim to uplift the image of the party.
"With all sincerity and modesty, we believe Hon. Akati Mahama Abdul-Rahim as DCE for Bole District, our party and District shall rise again", the statement concluded.
A leaked National MMDCE's vetting Committee committee has recommended Mr Akati Mahama Abdul-Rahim for nomination as DCE for Bole.
The committees report on Bole District states; "Mr Akati is the current Savannah Regional Youth Organiser. He is a very brilliant youthful person who has managed the Savannah Region youth from well. He does not belong to any faction in the ensuing turf-war in his constituency. He is seen as a unifier. The current DCE has issues with almost all constituency executives. She is seen as fueling discord in the district/ constituency. Given the chance Mr Akati could foster unity to improve conditions for the district/constituency".
Source: nkilgifmonline.com