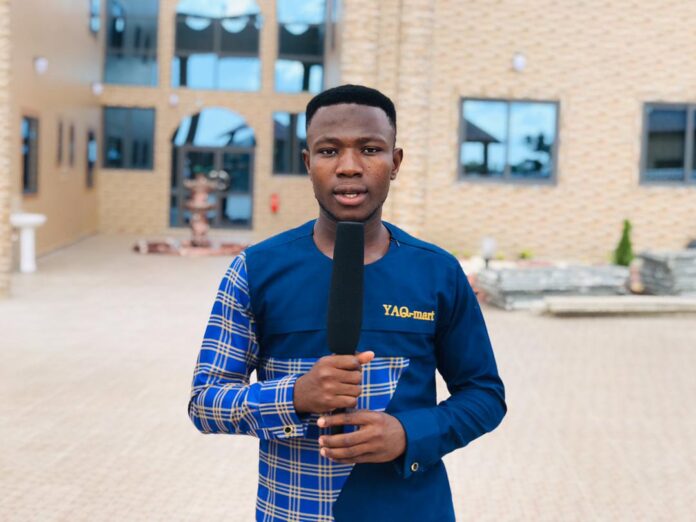 Since the media in which journalists operate is known as the fourth estate, the position of a journalist in a democratic dispensation cannot be overstated. The media is critical to a successful democratic process, especially in the strange case of Ghana.
Journalists are being attacked, posing a threat to freedom of the press and speech. They are an impediment to the right to information because they serve to restrict information access and dissemination. Security personnels should never use intimidation tactics against journalists who are simply reporting on their public activities.
The recent violence meted out to journalists by military forces in LA, Greater Accra Metropolis, while they were on official duty to report on a citizen protest is unacceptably indecent. According to reports in the media, unarmed demonstrators and journalists were subjected to life-threatening beatings by Ghana Armed Forces staff.
Officers on Thursday, April 15, 2021 beat and pursued away demonstrators fighting over the supposed infringement of La Stool lands by the military. A portion of the media faculty who were there to cover the dissent were likewise beaten and mauled by a portion of the soldiers at the scene.
*Security Personnel's Brutality of Journalists in Ghana*
Sanley Nii Blewu and Joseph Amstrong, two TV3 reporters, were threatened on August 12, 2020, at the Tema Station in Accra, where they were on duty to file a television story on sanitation, according to media reports. The journalists were forced to erase the photographs they took by security forces, which included troops, police, and members of the AMA taskforce. One of the two journalists said that one of the soldiers stomped on his colleague's chest with his boots, crushed his camera, took his phone, and arrested him.
On 5 April 2020, while in Kumasi, to cover the effectiveness of the Coronavirus lockdown, Yusuf Abdul-Ganiyu, Managing Director of Zuria FM and Deutsche Welle reporter, was assaulted and beaten by a member of the security forces.
Latif Iddris and Kwesi Parker, both journalists with the multimedia network, were attacked by police officers while carrying out their duties in 2018. Mr Latif Iddrisu, suffered a fractured skull after being brutally assaulted by police in front of the Criminal Investigation Department (CID) Headquarters in Accra while reporting on a protest by some members of the National Democratic Congress (NDC) against the detention of the party's then-Deputy General Secretary, Mr Koku Anyidoho, in July 20.
GOING FORWARD
It is not illegal to practice journalism. Healthy democracies need strong and independent media outlets to educate people, foster constructive participation, and keep those who exercise or seek to exercise public mandates accountable. We, like all other workers, should be safeguarded. Maintaining the cycle of impunity would only increase the dangers faced by Ghanaian journalists and slowly destroy the country's right to information.
The use of violence against journalists is unequivocally intolerable. The state is responsible for ensuring the safety and security of journalists and media organizations. Journalists may be intimidated as a result of these attacks, which may lead to self-censorship when reporting potentially dangerous news. The government needs to look into these attacks and build a secure atmosphere for journalists.
Ghana's constitution recognizes media freedom and independence, making it the authorities' responsibility to protect journalists.
The practice of issuing press statements to either apologize for or condemn such acts by offenders should be elevated above the norm.
The state's commitment to putting an end to such undesirable and objectionable behavior by law enforcers must be encouraged.
The Ghana Journalists Association (GJA) and other professional bodies should make a strong case for journalist safety. The phenomenon must progress beyond simply issuing statements condemning it to a situation in which perpetrators are brought to justice.
Human rights advocates and international organizations also have a role to play. Until then, we will continue to be elements of attacks by these forces.
The writer, Osman Abubakari-Sadiq, is an award winning student journalist. He also host 'News Highlights' a flagship program on Osman TV (online TV channel) and a student of the Ghana Institute of Journalism (GIJ).
Osman Abubakari- Sadiq
17/04/2021