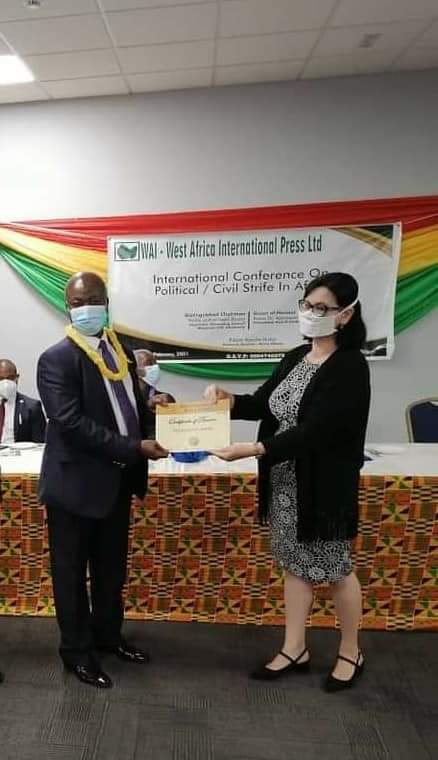 The Chief Executive Officer (CEO) of the National Ambulance Service Professor Ahmed Nuhu Zakaria was on the 26th of February, 2021 honoured for his dedication and contribution to humanity by the West Africa International Press.
The West Africa International Press, a research organization based in Ghana and Nigeria through research, monitor and award African Personalities who have distinguished themselves in various Professional areas.
Taking into cognisance the adage that "A society which does not honour its heroes is not worth dying for", the organization has recognized the efforts of Prof Ahmed Zakariah for his remarkable achievements over the years.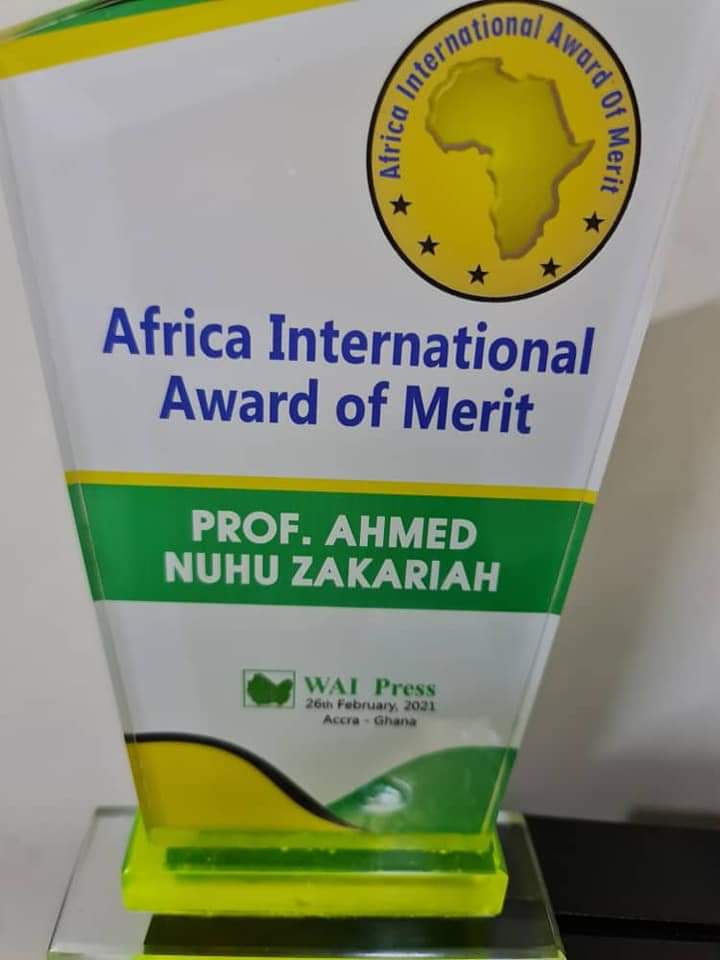 The award from the West Africa International Press add up to the numerous awards and citations to Proff Nuhu Zakariah including awards from the Northern Youth for Peace and Development, the West African Nobles Forum, the West African Nobles Club 100 Awards and others.
Professor Ahmed Zakariah who hails from Bole in the Savannah Region is a consultant in Intensive Care Medicine of international repute and has visiting Professorship to the University College of Medicine in Cinccinati, Ohio, USA
Proff Zakariah has Doctor of Medicine Degree from the University of Villa Clara in Cuba, a Specialist degree in Cardiac, Thoracic and Vascular Anesthesia from the Louvain University in Brussels, Belgium and a Fellowship degree in Intensive Care Medicine from Free University of Brussels, Belgium.
Other qualifications of Prof. Zakariah include Master of Pharmacology and Pharmaceutical Medicine and Master of Philosophy Degree in Biomedical Sciences from Free University of Brussels in Belgium.
Prof. Zakariah also has an Executive Masters in Business Administration from GIMPA, Accra, Ghana.
Professor Zakariah is a fellow of the Ghana College of Physicians and Surgeons.
Prof Ahmed Zakariah is also a Lecturer at the School of Nurse Anaesthesia at Ridge Hospital in Accra , a Lecturer at the Critical Care Nurses Training School in Korle bu as well as a Lecturer at the Physicians Assistant Training School at the Central University College, Accra.
As the CEO of the National Ambulance Service Proff Zakariah is responsible for Pre-Hospital Emergency Care in Ghana and has been instrumental in the establishment of the Paramedic and Emergency Care Training School in Ghana which is currently the only Paramedic Training School for that Training of Emergency Medical Technicians in the whole of West Africa.
Source: nkilgifmonline.com