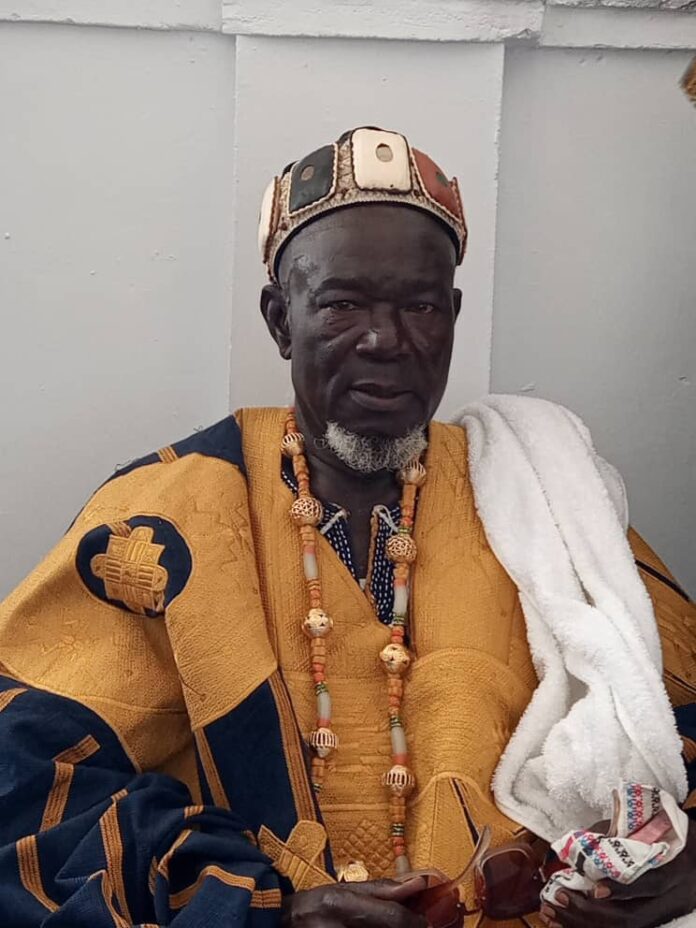 The Bole Traditional Council under the Presidency of Bolewura Sarfo Kutege Feso (l) is proposing a new site as the final resting place (cemetery) for all sub- chiefs and Queenmothers in the Bole traditional area of Gonja instead of the current burial place at Balpe in Bole town which is full to capacity without space for further burials necessitating the need to relocate to a new site.
Balpe is an area of the indigenous inhabitants of Bole where sub- chiefs and Queenmothers of the Bole Traditional area are laid to rest in accordance to the traditions of Bole since time immemorial with hundreds of sub- chiefs laid to rest there for hundreds of years now.
Balpe also play a significant role in traditional rites accompanying the enskinment of Paramount Chiefs of the Bole Traditional area (Bolewura's) but the only exception is that all Paramount Chiefs of the Bole Traditional area are laid to rest at the Bole Royal Mausoleum at another site in the outskirts of Bole called Banzen. The sacred Banzen is also under the care of the elders of Balpe and are in charge of all rites before a Bolewura is laid to rest.
Many people have expressed concern on the unavailability of space for burial of sub chiefs at Balpe and that there is no fresh space and so those in charge of the burial would have to dig and bring out old bones of a deceased sub-chief at every available space before burying a new sub- Chief.
Diggers of graves at Balpe in Bole have over time now complained about the hell they go through in trying to get a befitting resting place at Balpe anytime a sub Chief passes on. According to them, one has to either dig out old bones or bury on top of old bones.
This concern was raised even at the Bolewura's palace on Friday 8th January, 2021, with the Bolewura appealing to his sub Chief to reconsider locating to a new site for the burial of sub chiefs with the customs and traditional rites still being done by the Elders of Balpe.
According to Bolewura, the last time he discussed that subject matter, he was heavily lambasted but the truth has now dawn on everyone that the burial grounds for sub- Chiefs of the Bole Traditional area is too small with further burials becoming impossible.
The Bolewura further explained that most sub- Chiefs in the Bole Traditional area were buried at their communities but it is no longer the case because most of the Chiefs move into Bole to seek for medical care when they are sick and when they pass on can only be buried at the cemetery for sub- Chiefs at Balpe hence the place becoming full up with difficulty in further burials.
Members of the Bole Traditional Council will take a final decision on the issue in the coming days.
Source: nkilgifmonline.com