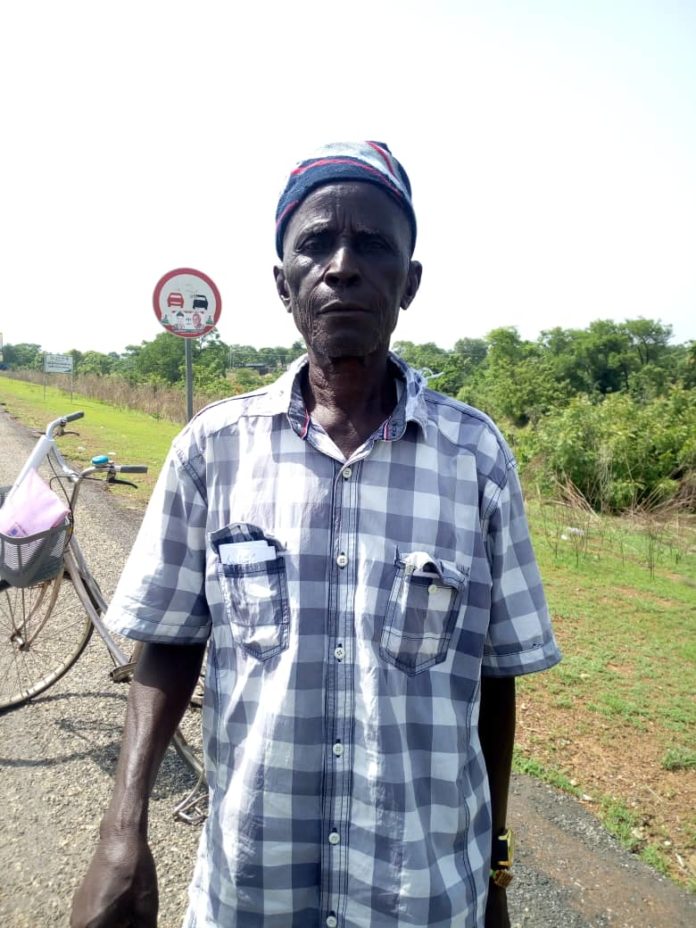 The Chief in-charge of markets in Damongo, Chief Dari Abdulai Kantara a.k.a "Anas Aremeyaw Anas the stubborn cat" has lashed out at the various political leaders from Damongo for their failure in developing the two Damongo markets.
Chief Kantara said the sardines, rice, clothes and other items that are flowing into Damongo from politicians of the various political parties should be stopped and attention focused on the development and growth of the Damongo markets.
Chief Kantara in an exclusive interview with Bole based Nkilgi FM on 29th April, 2020 said he has been following District Chief Executives (DCE's) from one administration to the other to work on the two Damongo markets especially the Saturday weekly market which is in a very deplorable state.
He said under the erstwhile Kuffour administration, he was always with the then DCE Mrs Jambia Janet Alhassan to work on the market which she failed. 
He said after Mrs Jambia several other DCE's and Members of Parliament (MP's) came and left without constructing especially the Saturday weekly market after several follow ups from him.
"Stubborn cat" as Chief Abudulai Kantara is affectionately called said the name regional capital given to Damongo is just a name because a regional capital without a befitting market is nothing.
Chief Kantara further said the Savannah Regional Minister should forget the Salaga Market even though he is the MP for the area and concentrate on the Damongo market since his mother is from Damongo.
Deputy Savannah Regional minister Mr Samuel Yeyu Tika was not left out as Chief Kantara put it right to him that his village of Lingbinsi has a better market than Damongo where his office is.
Again Chief Kantara said Lawyer Abu Jinapor, Deputy Chief of Staff and New Patriotic Party (NPP) parliamentary candidate for Damongo should forget the distribution of cloths, rice and sardines and focus on the Damongo market and that the Buipe where his father is the Chief has a better market than that of Damongo.
Chief Kantara appealed to the Municipal  Chief Executive (MCE) for the West Gonja Municipal Assembly, Mr. Saeed Muhazu Jibril to appeal to the President of Ghana to work on the two markets of Damongo, the regional capital for the  Savannah Region since he (the MCE) is always in Accra with the President. Chief Kantara said he has almost become a Police officer at the MCE's office because he is always moving there in and out.
Chief Abudulai Kantara said market women have refused to pay tolls at the two markets in Damongo because of the deplorable nature of the markets and that erosion and filth have engulfed the markets.
Source: nkilgifmonline.com/ Zion Abdul- Rauf