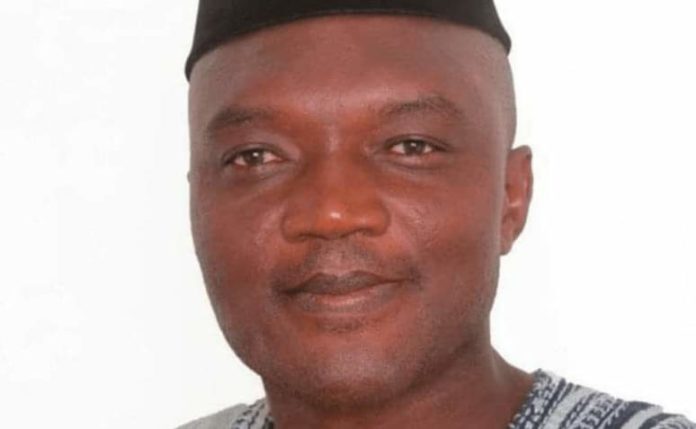 The National Democratic Congress (NDC) in the Sawla-Tuna-Kalba Constituency of the  Savannah Region said they have heard with deep shock the mob attack that nearly claimed the lives of the District Chief Executive (DCE) of the Sawla-Tuna-Kalba District of the Savannah Region Mr Lawal Tamimu and his Special Aide Kipo Isaac and equally condemned the act and other similar attacks across the region in recent times.
A statement signed by the Communication officer of NDC for the  Sawla-Tuna-Kalba Constituency Mr Kipo Elijah Bakar dated 27th April, 2020 said; "had it not been for the smartness and fastness of Hon. Tamimu, he would have been beaten to death", adding "the NDC in the Sawla-Tuna-Kalba  Constituency sympathize with the DCE"·
The NDC statement  further said; "We condemn the act and wish the DCE's special assistant, Mr. Kipo Isaac (Baba) who was seriously beaten and hospitalises for three days a speedy recovery".
"The NDC further reiterates that the people of STK are law abiding citizens who love peace and it is imperative that every material time, the NPP and its surrogates use the rules of law in addressing their disagreements rather than resorting to violent approach"; Kipo Elijah Bakar said in NDC statement.
It added; "Even though, we sympathize with the DCE, we still maintain it is his endorsement of lawlessness that is breeding violence within  Sawla-Tuna-Kalba District. It was Hon. Tamimu who led a team of hooligans to attack the Sawla Police Station  in July, 2018".
The NDC Communication Officer for the Sawla-Tuna-Kalba Constituency disclosed that; "Poly tanks that were supposed to be mounted at public markets were wrongly placed which angered the market women, youth groups and some traditional authorities".
The NDC Communication  Officer said; "The Youth of late are intoxicated like homemade wine, and I wish to remind the DCE for Sawla-Tuna-Kalba to respect them".
On other issues Mr Kipo Elijah Bakar alleged that; "In 2019, during the Damba festival at Kong on 23rd November, Hon. Lawal Tamimu issued a cheque amounting to One Thousand Ghana Cedis (GH₵1,000.00) which turned out to be a bounced one when he was later invited by Kongwura Yiram Adamu  Seidu Jinkurige (1) he refused to honour the invitation.
Mr Kipo Elijah said; "Also, during the Biennial Congress of the Vagla Youth Association  ( VAYA), at Bole in 2018, Hon. Tamimu promised VAYA an amount of One Thousand Ghana Cedis ( GH₵1,000.00) which he never fulfilled".
The NDC said they wish to remind the Sawla DCE of another bounced check he issued during the 40th Anniversary celebration of the Good Shepherd Catholic church of Tuna in 2019.
Source: nkilgifmonline.com