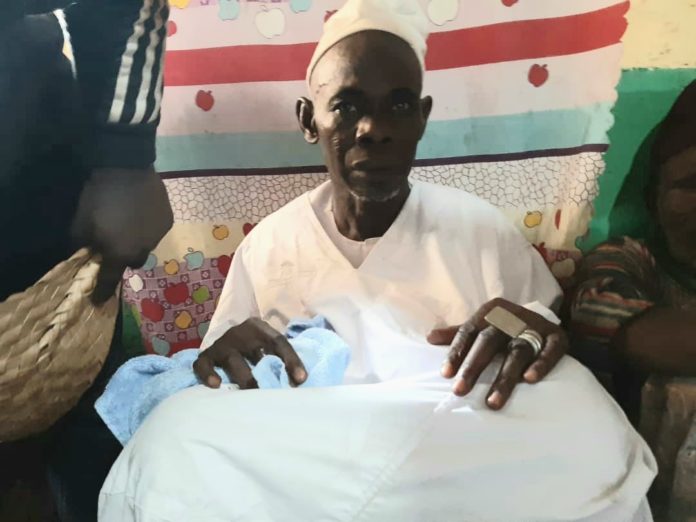 A New Paramount Chief of the Tuluwe Traditional Area of Gonja, Tuluwewura Soale Mbema Borenyi has been enskined at a colourful ceremony at Tuluwe in the Central Gonja District of the Savannah Region on 21st April, 2020.
The beauty of  Gonja Custom and Tradition was exhibited by the people of Gonja and Tuluwe in particular during the enskinment of the new Tuluwewura.
The Tuluwe skin of Gonja Kingdom became vacant after the demise of Tuluwewura Mahama Suleimana Bonyanso on 5th March, 2020.
Before his enskinment the Tuluwewura (then Bundawura) was presented to the King and Overlord of Gonja Yagbonwura Tuntumba Boresah (I) on Monday 6th April, 2020 by at the Jakpa Palace in Damongo.
The newly enkined Tuluwewura was first enskinned as Jakpaseriwura from where he moved to the Timanklanwura skin to Kachinakowura and finally got to the Bunda skin in 2011 and subsequently enskined as the Paramount Chief of the Tuluwe Traditional area. The Bunda Skin of the Tuluwe  Traditional area is the entry gate of Tuluwe. When one gate takes over the Tuluwe skin, the other takes over Bunda and whoever  becomes Bundawura is heir apparent to the Tuluwe skin.
The Tuluwe Traditional area of Gonja has two gates, that is, Latepe and Jewupe.
The newly enskined Tuluwewura is from the Jewupe gate. Members of the Jewupe gate usually live in Chama and those from the Latepe gate live in Tuluwe but Tuluwe town remains the headquarters of the Tuluwe division of Gonja.
The Tuluwe Skin of Gonja is one of the five divisional skins that ascends the Yagbon Skin of Gonja. The rest Wasipe, Kpembe, Bole, and Kusawgu.
Source: nkilgifmonline.com