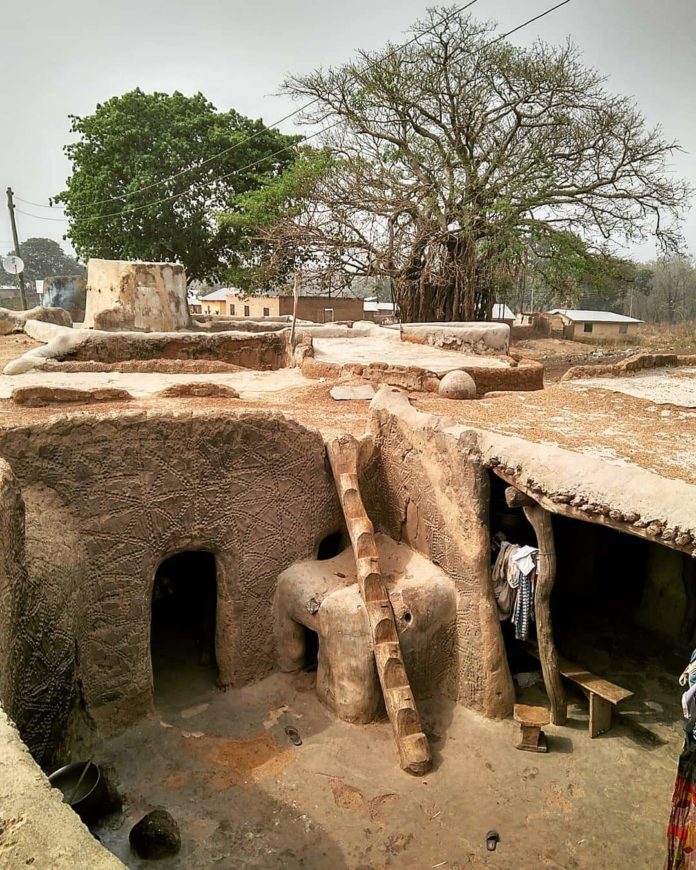 The Paramount  Chief of the Bole Traditional Area, Bolewura Sarfo Kutuge Feso (I) in collaboration with the Sonyo Traditional Council and the District Chief Executive (DCE) for Bole Madam Veronica Alele Heming directs with immediate effect that social gathering at Deng Festival of Sonyo mostly attended by people from Bole Traditional area and beyond has been banned.
The ever popular Annual Deng Festival at Sonyo comes off on 23rd to 25th April, 2020 but will be strictly observed by a few elders in Sonyo.
The Traditional Elders of Sonyo have dispatched a letter datws 16th April 2020 to the Bolewura and his Chiefs entreating them to prevent people from visiting Sonyo but disclosed that a few Elders of about ten (10) people will do the necessary rites and sacrifices to the gods of the land since that is needed before the farming season starts.
Based on this Bolewura Sarfo Kutuge Feso (I) wrote a letter dated 17th April, 2020, and copied to all Chiefs in the Bole Traditional Area and other stakeholders stating that the usual social gathering of groups from various  communities at Deng Festival of Sonyo has been banned as part of measures to combat the spread of the Coronavirus (COVID-19) in the Bole Sonto Traditional Areas and beyond
"Any stranger or group of persons attempting to enter Sonyo for the Deng Festival will be arrested by the Police and prosecuted"; the letter said.
The letter also entreated the general public to treat the directive by the Chiefs and people of both Bole and Sonyo Traditional areas with the importance it deserves to prevent the spread of the Coronavirus.
The people of Sonyo celebrate a festival called "Deng" every year. This festival which is unique to the culture of the Sonyo and Bole areas brings people from all walks of life to Sonyo. Deng is a three (3) day festival where a wide variety of activities take place, including rituals and sacrifices for their gods. Many people far and wide go to Sonyo mostly during the festival to consult with Sonyo Kipo, a god that is believed to heal the sick, make the poor rich, prevent calamities, cure barren women, and bring successes etc when an offering is made right in front of it.
Source: nkilgifmonline.com