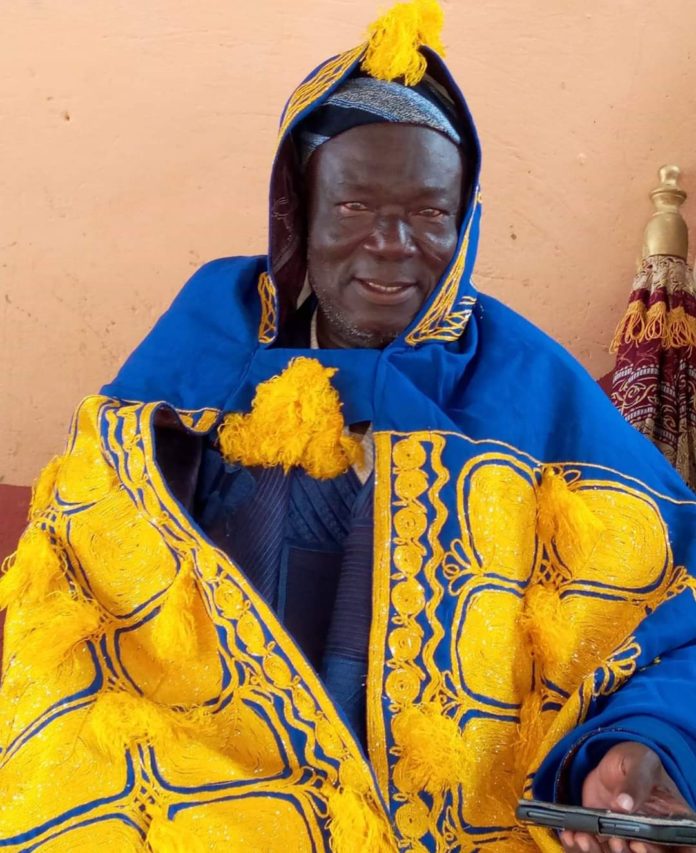 The Paramount Chief of the Traditional Council Bolewura Sarfo Kutuge Feso (I) in collaboration with his Council of Elders directs with immediate effect that all Chiefs of Communities in the Bole Traditional Area that borders Cote D'Iviore should form Vigilante Groups to help monitor and make sure that persons do not use these unauthorized entry points to enter the Bole Traditional Area.
Some of the Communities are Mandari, Chache, Jentige, Tenyakura, Nsunua, Ntereso Abasumakura, Gbenfu, Nyame-Sikiri and Maluwe. Others are Kalba, Gbeniyiri, Saru, Garkon, Dagbegu and Denee, Kunfusi, Sanyari, Kulmasa up to the end of the Bole Traditional area to the north.
A statement signed by Bolewura Sarfo Kutuge Feso (I) dated 15th April, 2020 and copied to the District Chief Executives for Bole and Sawla-Tuna-Kalba Districts and the Chiefs of the Communities to form the vigilante groups said the directive is part of the of measures to combat the spread of the Novel Coronavirus (COVID-19) in Bole Traditional Area and beyond
The statement from the Bolewura further said any stranger or group of persons attempting to enter the Traditional Area should be arrested and handed over to the Police for further examination by the nearest Health Unit.
"All chiefs mentioned should treat this directives with the importance and agency it deserved to prevent the spread of the Coronavirus"; the statement added.
Source: nkilgifmonline.com