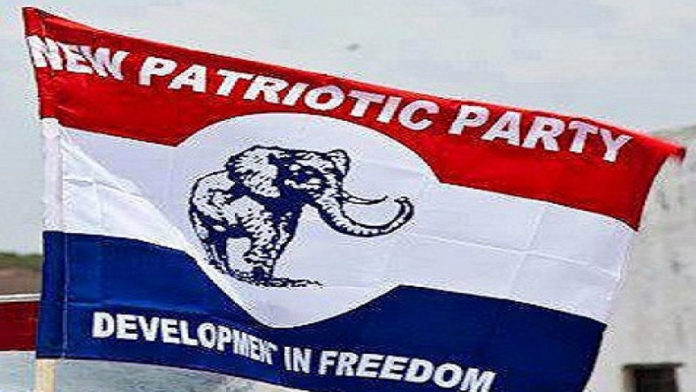 New Patriotic Party (NPP) Serial Callers in the Bole-  Bamboi and Sawla- Tuna- Kalba Constituencies of the Savannah Region have defied a unilateral directive of the Savannah Regional Communication Director of the party Mohammed Issah in a statement on 11th April, 2020 directing all NPP Communicators in the Region to boycott all political talk shows and programs of Bole based Nkilgi FM.
A hot and popular NPP Serial called Seidu Chairman Wontumi yesterday 13th April, 2020, called into Nkilgi FM's hot morning show (Kokokiliyakoo) and was furious. He made it clear that he will continue to call Nkilgi FM to defend his party NPP. He also said Issah Mohammed is not from Bole and know nothing about Bole and that Issah Mohammed do not buy credit for him to call into Nkilgi FM to defend his party.
Just today 14th April,2020, a number of NPP Serial Callers called into morning show (Kokokiliyakoo) of Nkilgi FM and took Mohammed Issah to the cleaners.
A caller by name Peace Brother said said Nkilgi Fm is the most listened Radio station in the area and so it will be a disservice for the NPP to boycott the Radio station.
He said since the problem at the Bole Police station that resulted in an NPP serial caller being told to hold on from calling Nkilgi FM has been solved there is no need for NPP Callers to stay away from the Radio station.
He said if NPP boycott a big Radio platform like Nkilgi Fm, how will the people of Bole and its environs know the good works of the NPP government.
Another NPP caller from Sawla called Mr Tomah made it clear that the rank and file of the NPP in the Sawla-Tuna-Kalba  Constituency do not support the directive of their Regional Communication Director and that NPP members in the Sawla-Tuna- Kalba constituency are furious over the directive. 
Mr Tomah said a leader or spokesperson of a big party like the NPP shouldn't have taken such a hasty decision and that Issa Mohammed should establish a radio station in Bole if he says they should not call into Nkilgi FM.
Some whatsApp messages sent to the studio WhatsApp line of Nkilgi were not charitable to the Savannah  Region NPP Communication Director as some took a swipe at him with one message saying he can't sit at his small corner at Daboya and direct Bole people as to what to do in terms of defending their party. 
One message read; "NPP has received publicity on Nkilgi fm and their website with many of our stories published on ghanaweb. Any serious politician will not direct we NPP Communicators to boycott Nkilgi FM at a time we need to defend our party. Our party NPP is bigger than Issah Mohammed".
Source: nkilgifmonline.com