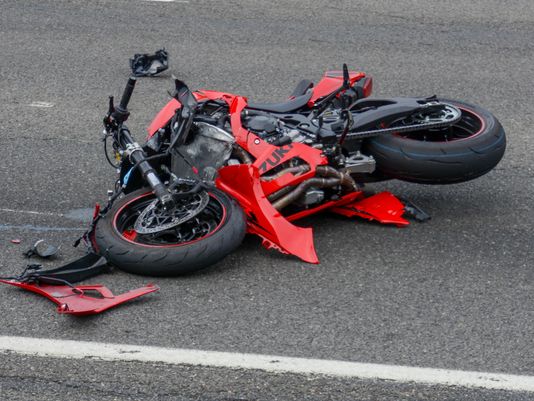 A 23-year-old man, Kelly Abdul- Malik in the late evening of Saturday 4th April, 2020 met his untimely death on the Damongo Hospital road when his motorbike with registration number M-17-NR 1889 collided with another motorbike killing him on the spot.
According to an eyewitness, the deceased was carrying eggs to Canteen, a suburb of Damongo where the West Gonja Catholic Hospital is located when the unfortunate incident happened.
Late Kelly Malik who is a son of a former Chief of Damongo Canteen is said to have crushed into another motorbike of a 16-year-old boy known as Lansa Suhuyini.
The Damongo Divisional Police command in a report said the duo sustained serious injuries and were rushed to the Damongo Catholic Hospital only for Malik to be pronounced dead on arrival with Lansah Suhuyini reffered to the Tamale Teaching Hospital in an unconscious state.
Earlier unconfirmed reports indicated that Lansah had also passed on but checks by Nkilgi FM indicated Lansah regained consciousness and responding to treatment at the Tamale Teaching Hospital.
Meanwhile, the body of late Malik has been laid to rest at the Canteen public hospital.
Accidents on the Damongo Hospital road is very common with victims loosing precious lives especially on Saturdays.
Just three weeks ago, Nkilgi FM reported the killing of a little girl by a motor rider.
While many people are attributing the accidents on that stretch to the narrowness of the road with animals such as pigs criss-crossing the road, some also are of the believe that there is over speeding and careless riding especially on market days which falls on every Saturday.
Residents of Damongo and Canteen are therefore calling on the Police Service to make sure law and order prevails on that stretch since the road is very important to Damongo that leads straight to the hospital.
Source: nkilgifmonline.com/ Zion Abdul- Rauf