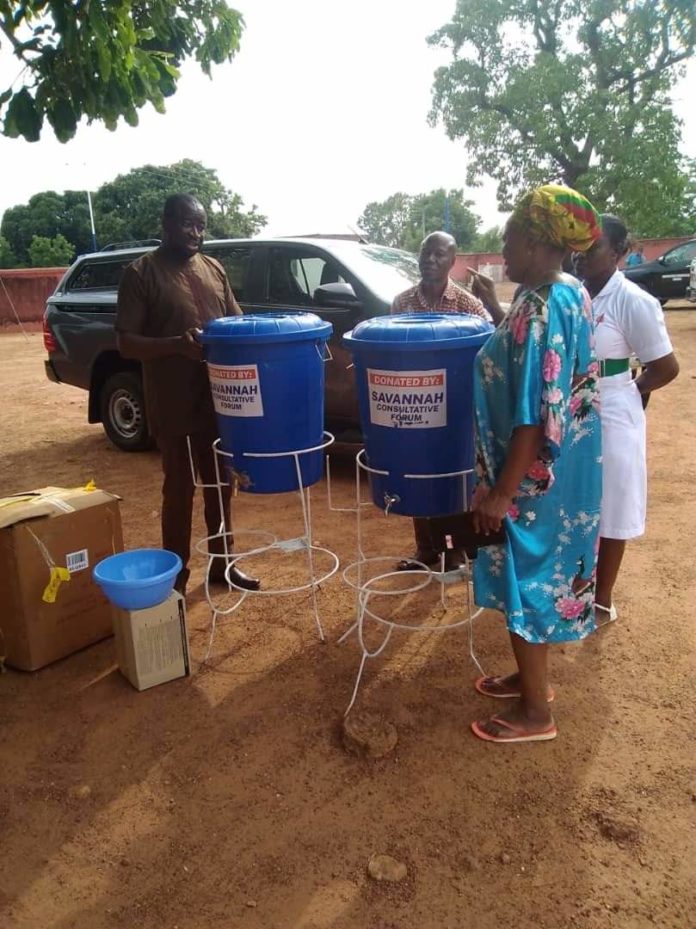 The Savannah Consultative Forum has distributed some items to the 7 Municipal and Districts of the Savannah Region at a total cost of GHc15,120.
In view of the COVID-19 pandemic, various stakeholders of the different geographical areas of Ghana and across the globe are making efforts to protect their people along side government interventions.
The Savannah Consultative Forum which is made up of Professionals, Academicians, Members of Parliament (MP's), Ministers, Municipal and District Chief Executives (MDCE's), Sector Directors, Traditional Chiefs, Gonjaland Yoth Association (GLYA) Executives as well as placed senior citizens from Gonjaland decided to put in place strategies for the control of the pandemic in the Savannah Region hence contributing money to buy the items.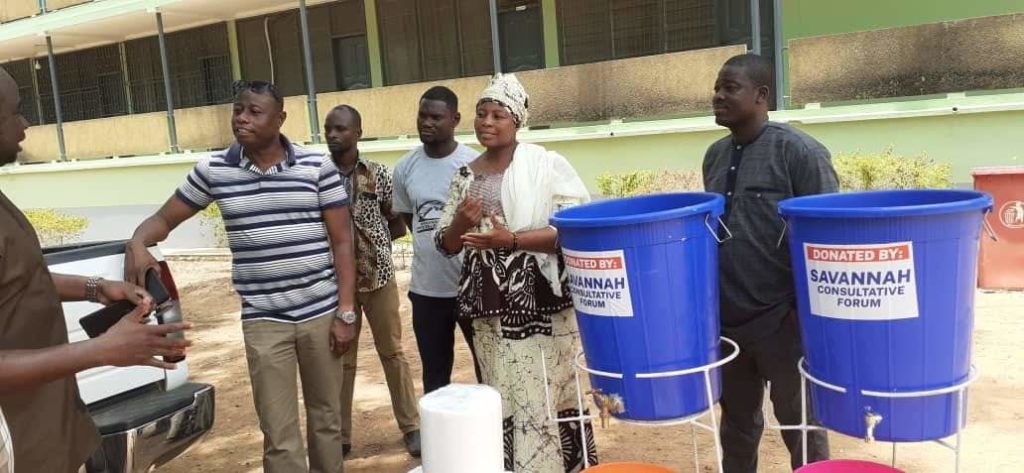 The items bought and donated by the Savannah Consultative Forum include 14 Veronica buckets with metal stands, 45 Personal Protective Equipments (PPE), 70 liquid soaps, 70 paper towels, 7,000 pairs of hand gloves to the various Municipal and District Assemblies on Thursday 2nd April 2020. The Chief Executives of the Municipalities and Districts in the Savannah Region received the items from a team led by Jerry A. Yahaya , a former DCE of Bole District and a lecturer at the University of Development Studies School of Medicine and Health Sciences, and Mr Yahaya Alhassan who works at the Tamale Teaching Hospital as a Nutritionist and who has been formerly trained on COVID 19 management.
The team members were in the studios of Bole based Nkilgi FM in the evening of Thursday 2nd April, 2020 for an educative programme on the Coronavirus with listeners of the Radio station asking very important questions during phone in segment.
Source: nkilgifmonline.com