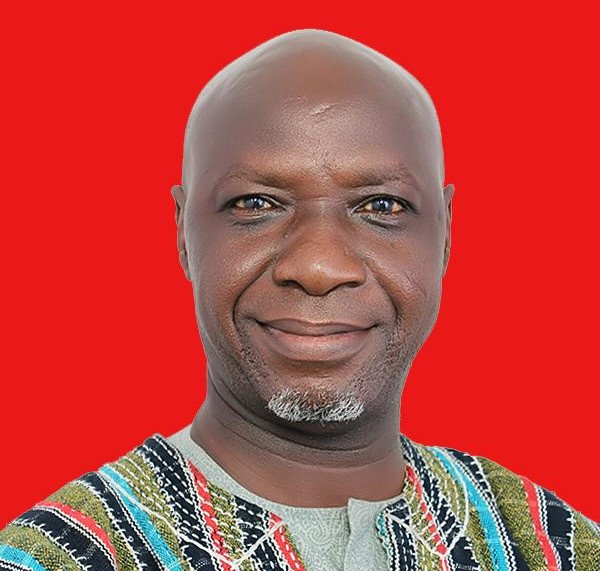 An Independent Parliamentary Candidate for the Damongo Constituency, Mr David Tiki Dange on Thursday 2nd April, 2020 presented an undisclosed amount of money to the traditional authorities to pacify the gods of the land towards the prevention of Corvid-19.
The amount was presented to the spiritual leadership on behalf of the Mr Tiki by a section of his followers in Damongo.
The pacification is expected to take place later today or tomorrow.
Mr Tiki in a similar donation presented a cow and an amount of Ghc1000 to the Muslim community in the Damongo Constituency headed by the Chief Imam of Damongo Alhaji Amadu Mushei  for a Qur'anic recitation today Friday towards ending Coronavirus in Ghana and the world at large. 
He said the only way one can lead is to first of all seek for his welfare of his followers that is why he is engaging the services of the various religious bodies to lead in praying for the end of the deadly Corvid-19 pandemic.
Mr Tiki earlier presented an undisclosed amount to the traditional authorities as part of his contributions towards the construction of a defense wall round the Royal Cemetery at Ngbaripe, a suburb of Damongo  following the encroachment of people on the cemetery lands. Construction is however in progress.
Alhaji Amadu on his part thanked Mr Tiki and told him that God always remember those who remembers him.
He said added that the Muslim community is very grateful for what he has done and will immediately organise the special prayer which he strongly believes God will readily listen to his people.
Earlier last month,Mr David Dange Tiki  embarked on free distribution of over 4000 surgical masks and Sanitizers to the Damongo Constituency.
The distribution last month saw him present  nose masks,hand gloves and some quantities of the hand sanitizers to the Damongo Catholic Hospital, Damongo town clinic and the Busunu health center  with market women and townfolks not left out all in his efforts to help curb the spread of the Corvid-19 disease.
Source: nkilgifmonline.com/ Zion Abdul- Rauf