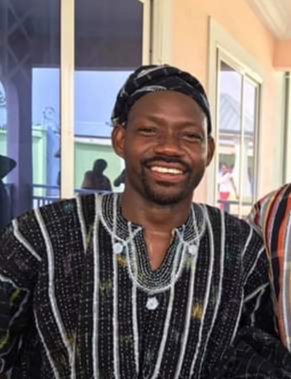 The Member of Parliament (MP) for the Daboya- Mankarigu Constituency of the Savannah Region has in statement issued yesterday Sunday 22nd March, 2020 called on the North Gonja District Security Council (DISEC) to take Action to protect lives and property on the Daboya to Busunu Road which connects Daboya to the main Fufulso- Damongo road.
The Daboya-Mankarigu MP said he is distraught and heartbroken over the seeming lack of action DISEC in North Gonja following the chain incidents of unfortunate robberies on the Daboya to Busunu road with the latest one taking place in the morning of yesterday.
The MP said;"Residents will recall that, in the last few weeks there have been multiple raids on innocent travellers between Daboya and Busunu. These victim travellers are mostly traders who have to bear not only the trauma and apprehension of loosing their lives, but have to bear with loosing their hard earned capital for their trading activities".
He added; "The negative impact on families and businesses is immeasurable, given the already dire economic situation the country finds itself in".
Hon. Shaibu Mahama calls on the District Security Committee chaired by the District Chief Executive, Hon. Adam Bawa to consider adopting with dispatch immediate steps to provide a vehicle/motor bikes to the Ghana Police Service to patrol the Daboya to Busunu road.
The MP also called on DISEC in North Gonja to take immediate steps to mount Police barriers along the stretch to deter the robbers from visiting mayhem on innocent travellers and to provide resources to the Ghana Police Service to render police escort to passenger vehicles plying the Daboya to Busunu road.
Source: nkilgifmonline.com