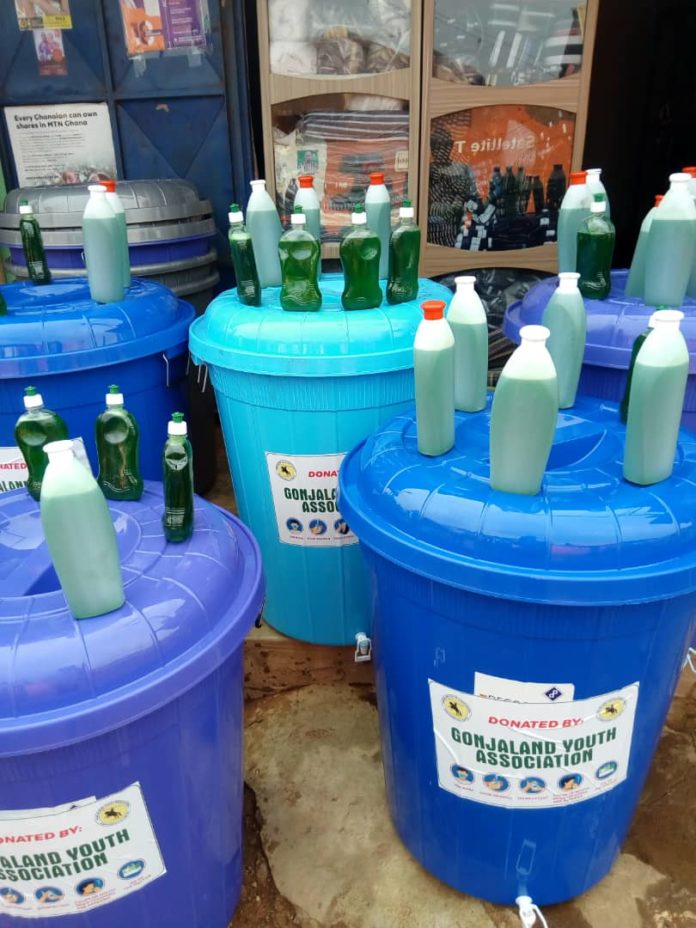 The Leadership of Gonjaland Youth Association (GLYA) has donated 'Veronica Buckets' and liquid soaps to the Ghana Private Road Transport Union (GPRTU) stations in the Savannah Region following the outbreak of the coronavirus in Ghana and the recommendation by the Ghana Health Service for regular handwashing.
This is aimed at encouraging all passengers to stay safe by regularly washing their hands in order to avoid the spread of COVID-19 infection.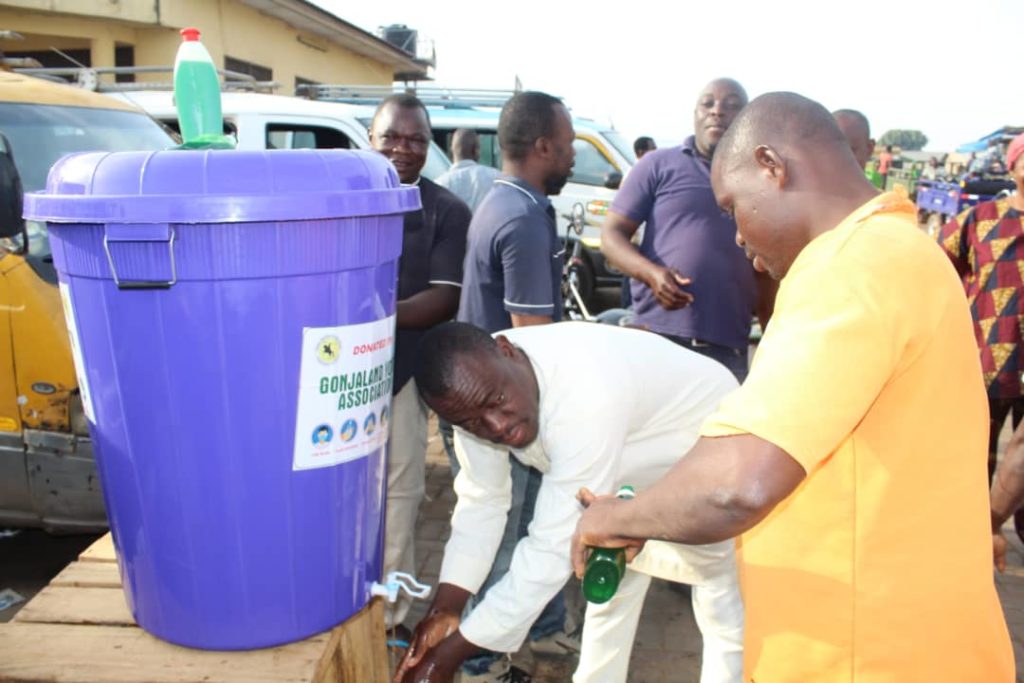 According to the National president, Lawyer Alhaji Mohammed Amin Osman, GLYA saw the need to supply these items first of all to transport stations because on daily basis people from different homes meet and embark on trips to various destinations, and as a result, individuals are more exposed hence the need for this intervention to help protect and prevent the spread of the COVID-19.
"I' have observed again that almost all of us are finding it difficult to avoid the culture of handshake and as such we must regularly wash our hands under running water and we believe that the staff of GPRTU will encourage all passengers to adhere to the recommendation by the Health Officials"; Lawyer Amin added.
The Association will, through its branches and stakeholders across the globe intensify education on COVID-19.
Source: nkilgifmonline.com/ Borejinkpr Mufti (PRO, GLYA)