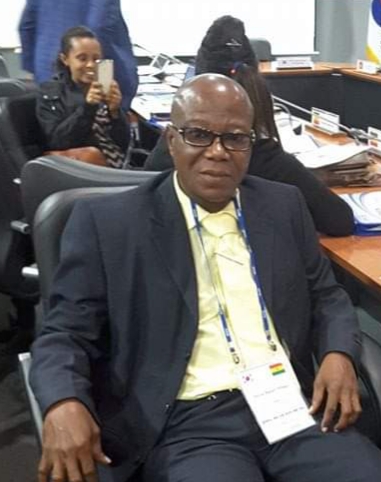 A resident of Cote Ivoire Ouattara Issifu has said that the Ghana border at Chache in the Bole District is very porous and that measures needs to be put in place to check individuals for the Corona Virus.
Ouattara Issifu who crossed the Chache border to the Bole District said when one is entering Ghana there are no checks and that it is only when one is going to Cote  d'Ivoire checks are done for COVID 19.
He said he crossed to Bole District on Tuesday 16th March 2020, and expected that the Ghanaian border authorities are to make sure he is property scrutinised on the Corona Virus.
He stated that even though he has no Corona Virus but he expected to be checked properly as a foreigner entering Ghana.
Ouattara Issifu pleaded with Ghanaian authorities at the border to intensify their checks but wonder if they have the resources because he did not see any gadget at the border on entering Ghana.
But the Bole District Director of Health Service Mr David Bakuri said they are putting measures in place and working round the clock to prevent any spill over of the Corona Virus to the Bole District through the borders.
When asked by Boke based Nkilgi FM if measures are bineg put in place at the borders, he said members of the Bole District  Health Directorate ans the District  Chief Executive (DCE) for Bole Madam Veronica Alele Heming visited the main Ghana Cote d'Ivoire border at Chache on Tuesday 16th March, 2020.
He explained that they were there to see to the readiness of the Ghana side of the border and to ascertain if they could get accommodation and a room for trained health workers that will be posted there within the shortest possible time.
Source: nkilgifmonline.com