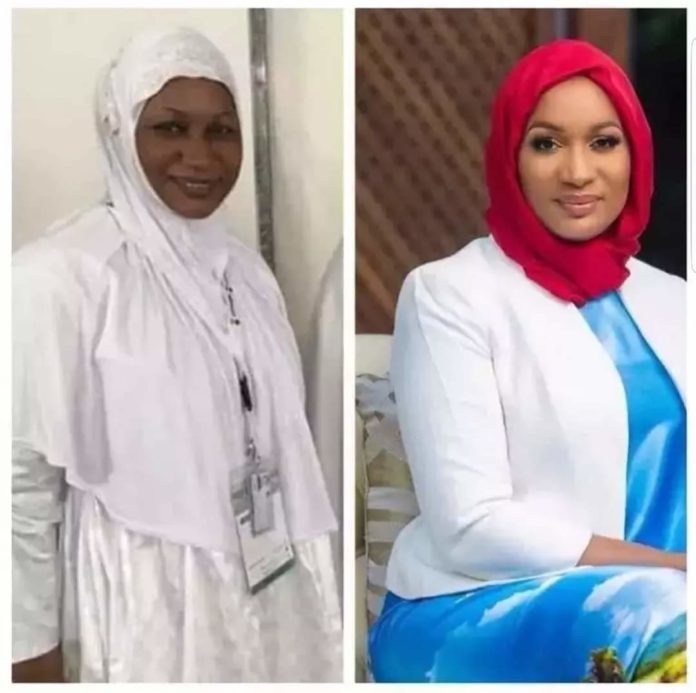 By Dr Michael Jarvis Bokor
Folks, I am in an ugly mood, even though times are really good for me as far as my life is concerned. Today happens to be a very productive one that I have used to advantage.
But I haven't lost sight of happenings in Ghana as portrayed by news reports that I read all over the place, especially the aspects concerning the ugly noises made by Samira Bawumia about "private" and personal issues regarding how she and Dr. Bawumia got together, and whatever else. Yuck!!
I also read the news reports about her disregard for ex-President Mahama and the impression she created that the strategies of personal attacks that she and others leading the NPP's campaign of calumny used for Election 2016 will still be used for Election 2020.
Pooh!!! Poop on her!!!
I'm left with just one question for Samira: Who at all does she think that she is in the workings of the Ghanaian situation? The wife of a Vice President by virtue of circumstance and not personal accomplishment or integrity?
Who in Ghana or beyond ever knew anything about Samira before she got tied to the NPP's politics that uplifted her husband to his current status? What are her personal accomplishments to recommend her to anybody or institution in any capacity of dignity? NONE!!
What has she been able to do with the training that she got at GIMPA (We are even not talking about her moral depravity within the period and why Dr. Bawumia nearly divorced her but for the intervention of people of integrity to keep them together to date).
What justification does she have to isolate the honorable John Dramani Mahama for personal attacks just to damn him in the eyes of the electorate? NONE. Except that she is carried away by waywardness and mischief.
Now comes my main point. Nowhere in the world does a so-called wife of a Vice President have as much elbow room to fool around in public discourse as Samira Bawumia has under Akufo-Addo in Ghana.
Folks, if you doubt it, take a good look at happenings in countries that have Vice Presidents. How many of their wives have that much largesse to fool around in the public sphere as happens in Ghana under Akufo-Addo?
Take the current situation in the United States, for example, where Mike Pence is the Vice President. His wife (Karen) isn't ever heard of in public discourse. She hasn't positioned herself to attract attention.
So has it been over the centuries of politicking in the US by 1787 (when the Constitution was adopted) or in 1776 (when independence was declared)!!
A system of governance (democracy) that seeks to survive and be productive doesn't have room for what the Samira's are doing in Ghana.
Ghana has had numerous Vice Presidents or the second-in-command in military regimes, but none ever stepped out of the way to misbehave against sitting/former Presidents of the country, contrary to what Samira is doing in Ghana. Why so? Because the NPP apparatus for negative politics permits it?
Clearly, our kind of politics is misguided, misdirected, unproductive, and stale, which explains why nonentities of this Samira's kind will insult high-ranking personalities of John Mahama's kind without being rebuked by the powers-that-be!!
Samira led the hounds to bad-mouth Mahama for Election 2016 and is bent on doing so for Election 2020. But circumstances won't allow her to succeed. Times have changed and she will be put where she belongs.
Truth be told, our kind of politics is skewed. It doesn't serve the purposes that will move Ghana out of the woods. That is why characters of Samira's type have the impudence to fool around. May they be cursed!!
It is interesting to note here that although there is much happening to pique the political interests of Akufo-Addo's wife (Rebecca), she hasn't gone wayward and haywire as Samira has done in her anti-Mahana foolery.
Obviously, the First Lady holds more clout than a Second Lady does. Her "pillow talk" means a lot more than what characters of Samira's kind think they can come up with. To her credit, Rebecca hasn't openly downgraded Mahama as Samira does. It means a lot. Refinement counts, folks!!
My final; thought? The NDC Establishment must wake up to deal with the kind of nonsense that this Samira is tied to. It shouldn't be difficult to deflate her.
Strategies for kicking the NPP out of power must be well-thought-out, planned, programmed, and implemented to snuff out the4 nuisance that damned the NDC at Election 2016. No elaboration here.
If anybody needs any strategy to do so, let him/her contact me. Simplicity!!