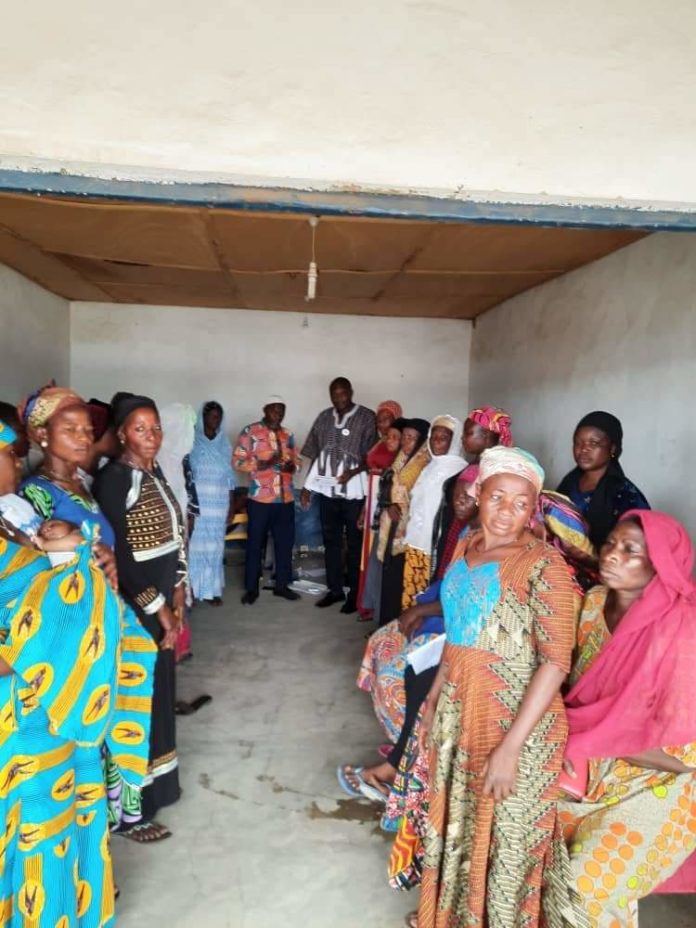 The Microfinance and Small Loans Centre (MASLOC) has approved and ready to disburse loans in excess of GH¢50,000 to grow and expand businesses in the Sawla-Tuna- Kalba District of the Savannah Region.
Speaking at a short ceremony at the handing over ceremony, the District Chief Executive (DCE) Mr Lawal Tamimu said the Akuffo Addo led administration is determined to improve the lives of Ghanians through such innovative ideas.
According to Hon Tamimu, this is in line with his vision to empower women in the Sawla-Tuna-Kalba District in trade. He said the government is fully out to resource the poor and improved livelihoods.
Two (2) women groups comprising fifty (50) from the Sawla Tuna and Kalba District received GH¢1,000 each on 11th March, 2020 as part of efforts to fulfill the Millennium Development Goals (MDG's) to eradicate hunger and poverty. The women groups are expected to pay with low interest rates.

The DCE disclosed that MASLOC is one of the institutions President Nana Addo's government is placing much premium to stand the test of time and run shoulders with the world's standard micro finance institutions.
MASLOC was set up as a defensive mechanism to provide funds to the SMEs which occupy 92 percent of the market in order to bridge the equity gap between Small and medium-sized enterprises (SMEs) and large companies.
Source: nkilgifmonline.com/ Alhassan Luri Jake