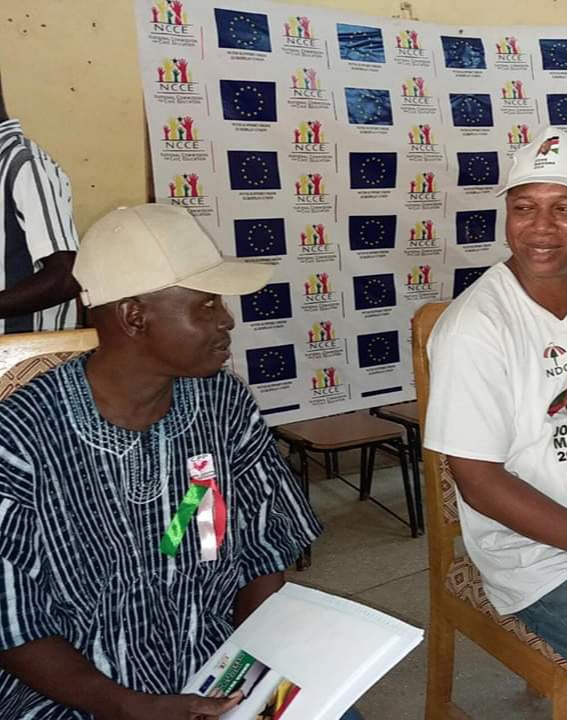 By Mr Sulemana Hamdal
The Savannah Region 1st Vice- Chairman of the Convention Peoples Party (CPP) Mr Sulemana Hamdal has lashed out at both the National Democratic Congress (NDC) and the New Patriotic Party (NPP) for failing the people of the Damongo Constituency of the Savannah Region especially in the provision drinking water to residents of Damongo.
Speaking exclusively to Bole based Nkilgi FM on Wednesday 11th March 2020, Mr Hamdal popularly known as Otumfour said the two political parties that ruled Ghana does not have the people of the Damongo Constituency at heart.
He said water that has been a major problem over the years in the Savannah regional capital of Damomgo ans is still unattended to.
He said the people of Damongo still struggle for water in this modern day and time and therefore pleaded with the people of Damongo to vote massively for the CPP.
Mr Hamdal who was the Parliamentary candidate for the CPP in the 2016 general elections bemoaned the rate at which students especially in the Senior High Schools in Damongo struggle for water adding "this is adversely affectimg their studies".
He therefore told the people of the Damongo Constituency that water for the inhabitants will be the priority of the CPP government which he the 1st Vice Chairman of CPP believes will form the next government.
Touching on unemployment, Mr Hamdal said CPP has a rich history of job creation and employment of the youth.
He therefore assured the people especially the youth of Ghana that unemployment will soon become a thing of the past if the CPP is voted to power.
He indicated further that with him leading the CPP once again as the Parliamentary candidate in the 2020 general elections of which he is very sure of snatching the seat from the incumbent member of Parliament for the Damongo Constituency, he will push very hard to make sure the youth of Damongo are employed in the various sectors of the economy and further make sure water flows in every home.