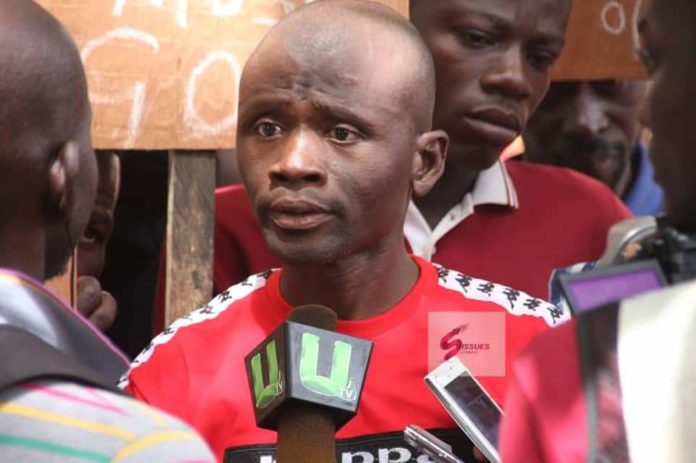 A New Patriotic Party (NPP) activist in the Bole- Bamboi  Constituency of the Savannah Region Alhaji Kambeliba has said that the NPP executives of the Bole- Bamboi Constituency worked against NPP leaning candidates during the just ended District Assembly elections.
Speaking to Bole based Nkilgi Fm Alhaji Kambeliba said he has evidence that the executives led by the Constituency Chairman Sulemana Zakariah told a voter to vote against the NPP member who contested in the Nyimange Electoral in Bole town. 
Alhaji Kambeliba who is a confidant of the District Chief Executive (DCE) for Bole Madam  Veronica Alele Heming said, while the National  Democratic Congress (NDC) led by the Member of Parliament (MP) for the Bole- Bamboi Constituency Alhaji Yussif Sulemana was united and vigorously campaigned and injecting money and other resources across the Bole District to ensure their candidates especially Hon Issahaku Alhassan win the election in the Nyimange Electoral Area, the NPP had a disjointed campaign leading to their candidate Moahmmed K. Alhassan losing with 3 votes.
He said money that was given to the NPP executives did not trickle down to the NPP members who contested and so he is not surprised NPP members who contested in all electoral  areas in Bole town lost except the Mempeasem Electoral Area where the General Manager of Nkilgi Fm Mahama Haruna weighed in to ensure his brother Mahama Shiraz-Deen won in that Electoral Area.
Alhaji Kambeliba before the interview with Nkilgi Fm wrote;"We thank our constituency executive for supporting the NDC over the NPP, we really know what ever they do especially Nyimange I'm Bole town and God will really blessed them for that. hahahahaha".
But the NPP Communication Officer for the Bole- Bamboi Constituency Alhaji Aseiku Kadir Sulemana disagreed with the accusations from Alhaji Kambeliba and dared him to provide evidence that the NPP executives in the Bole- Bamboi Constituency to provide evidence that they campaigned against the NPP member that contested in the Nyimange Electoral Area of Bole.
Speaking to Nkilgi Fm Alhaji Aseiku said it is not true that they (NPP executives) worked against the NPP candidate. He said on the contrary they did their best but their candidate lost and so the executives cannot be blamed. 
Alhaji Aseiku Kadir Sulemana also called on the NPP activist Alhaji Kambeliba provide the name of.the Bank Account or the person that was given money to campaign for NPP aligned candidates during the District Assembly elections in the Bole District.
Source: nkilgifmonline.com