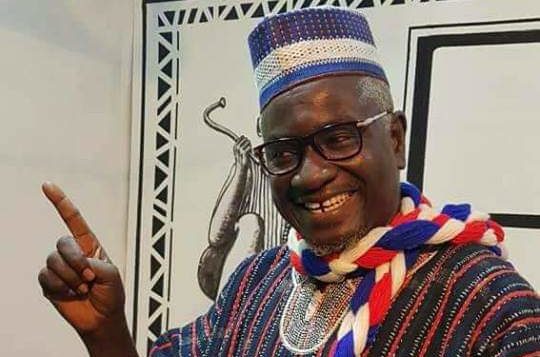 The Chairman for the New Patriotic  Party (NPP) in the Savannah Region, Professor Kalamonia has promised to deliver the Bole-Bamboi Constituency seat for the New Patriotic Party (NPP).
Speaking on ZTV 'Anshumah' Program in Accra on Wednesday 4th December, 2019, Professor Kalamonia also known as "Chairman win all seats on Savannah  Region", said the Bole-Bamboi seat is his biggest target in the region and will do every thing possible to win that seat.
He said the numerous projects embarked upon in the constituency by the NPP in this short period will clinch victory for the party in that area.
He mentioned markets, schools, 1V1D projects, roads etc and urge the MP for Bole – Bamboi for to start preparing his handing over notes like the Damongo Constituency MP who has finished counting his days to leave Parliament.
Professor Kalamonia said he is fully set to storm the entire region in the coming days with his focus very high on Bole.
Bole Based Nkilgi Fm did a follow up interview and Proff Kalamonia repeated his comments on Accar ZTV adding "the MP for Bole- Bamboi should start writing his handing over notes".
Proff Kalamonia said President Nana Akufo-Addo 's creation of the Savannah Region alone is enough to win the NPP all seats in the Savannah Region.
Meanwhile the Deputy Communication Officer of the National Democratic  Congress (NDC) for the Savannah Region RA Jalil in a response said Proff Kalamonia is day dreaming.
"If fowl dreams that it is in an aeroplane, it should know that it is in the claws of a hawk", RA Jalil said adding "the 2020 election is about comparison of records, competence and experience as far as the Bole- Bamboi Constituency is concerned".
He said the NPP cannot boast of a single project since the Savannah Region was created.
Source: nkilgifmonline.com/ Zion Abdul- Rauf.