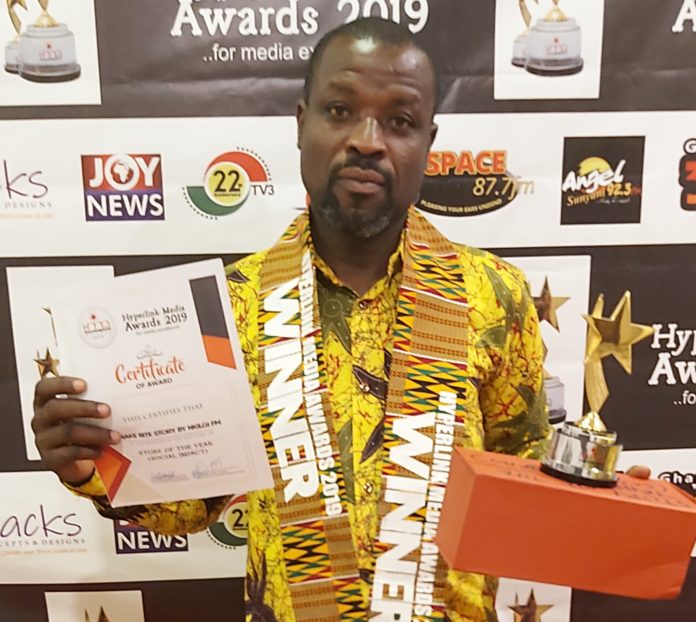 Bole Based Nkilgi Fm has won the 'Story Of the Year' Award at at the Hyperlink Media Awards at the plush Eusbett Hotel at Sunyani on Saturday, 30th November, 2019.
"The story of of How Snake Bite Primary School Pupil of Tailorpe Primary School in the West Gonja District of the Savannah Region was saved from near certain death by Bole Based Nkilgi Fm" was nominated as one of the 3 out of 56 stories for the 'Story of the Year (Social Impact)' for the Hyperlink Media Awards 2019.
The other two stories nominated were; "Thirsty Dams of the North by A1 Radio at Bolgatanga" and "Babies Die Over Lack of Incubator" by Citi Fm in Accra.
The Hyperlink Media Awards scheme recognise the hard work of media personalities and organisations whose efforts have helped in the development of the country.
Bole based Nkilgi Fm has been doing a lot to bring out stories that have a huge social impact especially in the Savannah Region of Ghana.