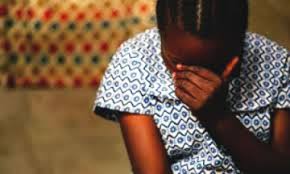 A 33 year old Mathemaics Tutor of the Sawla Senior High School in the Savannah Region is in the grips of the Sawla Divisional Police for allegedly raping a female student in the staff common room of the school.
The Tutor whose name has been given as Ernest Ocloo who doubles as the entertainment master of the school is alleged to have had several rounds of sex with the victim, 19 years (name withheld) until she collapsed and was rushed to the Sawla Polyclinic.
The Headmaster of the school later lodged a complain with the Police in Sawla leading to the arrest of Mr Ocloo who is currently in the custody of the police assisting in investigation.
The Sawla Police has confirmed that doctor's report revealed the victim had suffered some bruises in the private parts with the accused set to be put before the Bole Circuit Court in the coming days.
However enquiries by Bole based Nkilgi Fm indicates the student has been dating the Tutor since she was in Form one and that during the last midterm holidays of the school the student moved to stay with the Tutor when most of her colleagues students left the school. The Tutor Nkilgi Fm gathers did rape the student on the day the student complained of abdominal pain and was rushed to the Hospital.
Nkilgi Fm also has information that the student has since denied she was raped by the Tutor and even visited Sawla Police to inform them she was not raped but the Police told her to rather inform authorities at her school and the Ghana Education office.
Meanwhile some Tutors at the Sawla Senior High School have accused the schools authorities of framing up their colleague and have threatened to stop Teaching if he is not released.
Source: nkilgifmonline.com