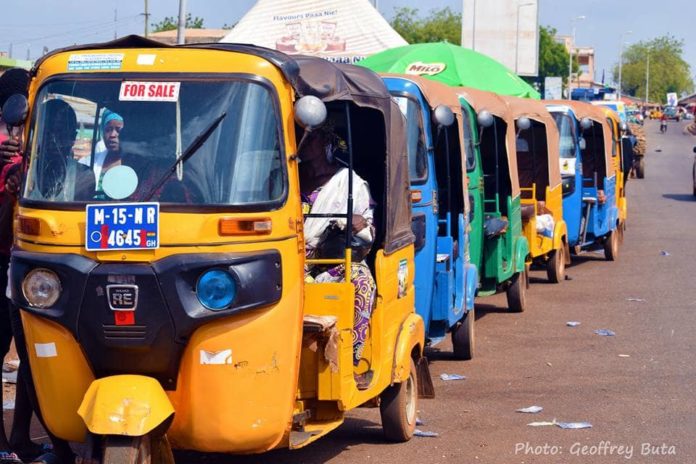 Road clashes are a threat to the public health globally. According to the Global status report on road safety, the annual road traffic deaths have reached 1.35 million in 2016 and said to have killed more people than Tuberculosis and HIV/AIDS (WHO, 2018).
Sub-Saharan Africa is noted to be the global hub for road traffic accidents with low-income countries recording an average 27.5 deaths per 100,000 persons compared to 8.3 deaths per 100,000 persons in high-income countries (Global status report on road safety, 2018).
In Ghana, the Motor Traffic and Transport Unit (MTTU) of the Ghana Police Service revealed that a total of 2,341 comutters died via road traffic accident in 2018.
There seems to be a looming doom in Damongo the Savannah Regional Capital with the upsurge of commercial tricycle activities popularly called "Yellow-Yellow/Pragia".
Most of these tricycles are unregistered, manned by unlicensed riders and minors who ride recklessly without due regard for road signs and regulations thus posing a threat to the lives of other motorist, pedestrians and other road users. This situation is worse along the Damongo main lorry station and the main road linking the Savannah regional coordinating council.
I wish to call on the Savannah regional Motor Traffic and Transport Unit (MTTU) and other stakeholders to as matter of urgency intervene by providing some basic training on road safety regulations to these people as well as putting other checks and balances in place to curtail this menace.
By Abdul-Ganiyu Kantamah Nuhu
(Principal Physician Assistant)