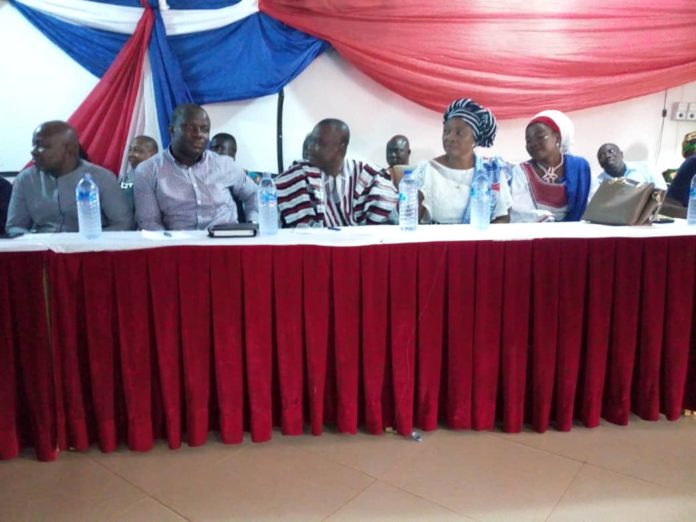 The Women's organiser of the ruling New Patriotic Party (NPP) in the Savannah region, Hajia Mohammad Safia has called on women in the NPP to work extra hard towards victory 2020 for the NPP since the victory of the party is their hands.
Speaking in Damongo at the first ever Women's Conference of the NPP held in Damongo under the theme; "Mobilizing, Unifying and Equipping Women for Victory 2020 and Beyond", Hajia Safia urged the women in the region to sell the policies of the government to the public everywhere the found themselves.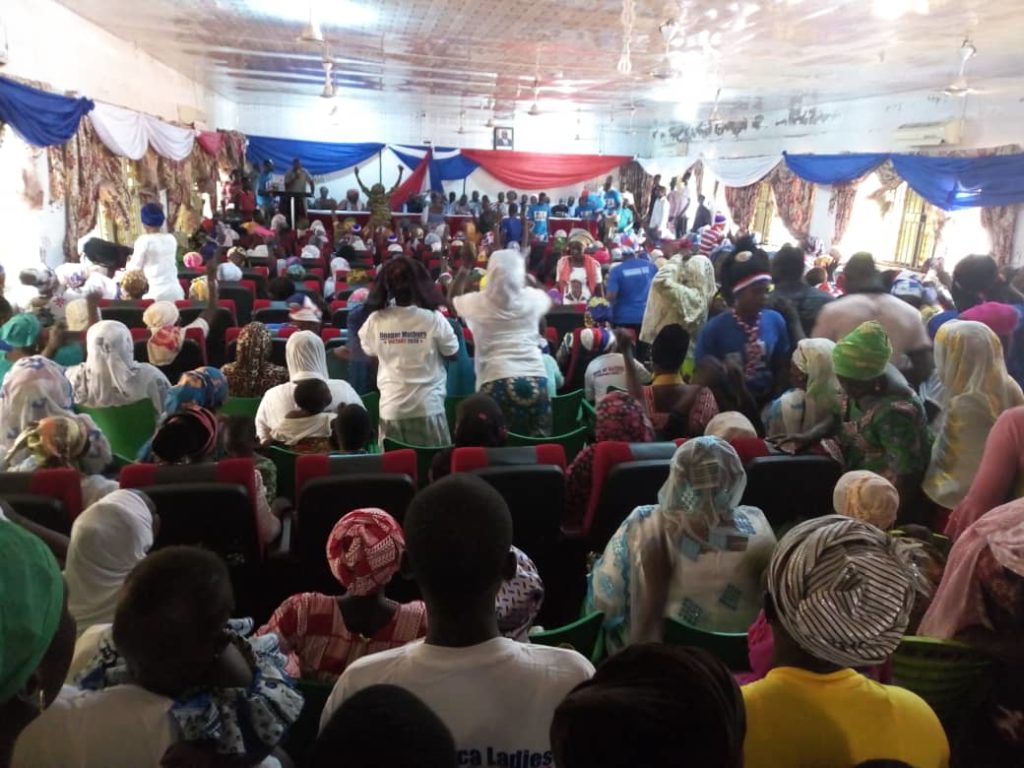 She said politics has no time and venue and that President Nana Akuffo- Addo should be rewarded by giving him a second term in office for giving Gonjaland a Regional capital.
She therefore appealed to the women to enter into market places, weddings, naming ceremonies and other social gatherings to drum into the ears of the public the need to retain the NPP government.
Hajia Safia continued by assuring the women across the seven (7) constituencies in the region ably supported by the constituency Women organisers and their Deputies that in the next NPP women's conference, many of them will be seen in the hall with sparkling teeth literally to mean embarking on the pilgrimage to Mecca and further preached for unity amongst them since it is through unity that the can win all the 7 seats in the Savannah region for the party.
Also addressing the Women in Damongo was the Deputy Chief of Staff who doubles as the NPP Parliamentary Candidate for the Damongo Constituency, Hon. Samuel Abdulai Jinapor who pledged the NPP government's and his personal support to the Women's Wing to make sure the party wins in the region, and added that the National Democratic Congress (NDC) will be matched boot for boot come 2020 since they will enter every hamlet to win votes for the NPP.
Mr Jinapor mentioned the Free Senior High School (SHS) as a social intervention policy introduced by the NPP and dared the opposition NDC to name one social intervention policy they introduced in their eight (8) years tenure to better the lives of Ghanaians.
The Savannah Regional Chairman of the NPP, Alhaji Iddrisu Sulemana popularly known as Professor Kalamonia advised the NDC to forget about winning votes in Savannah Region since the NPP is doing all in its power to win all the seats in the 7 Constituencies for the party come 2020.
The Regional Women's Conference on the theme: "Mobilizing, Unifying and Equipping Women for Victory 2020 and Beyond" was chaired by the Savannah Regional Minister, Hon. Adam Salifu Braimah with the Deputy MASLOC Director, Hajia Habibata Saani, District Chief Executive (DCE) for Bole Madam Veronica, Allen Heming among others took turns to alao address the conference.
Source: nkilgifmonline.com/ Zion Abdul- Rauf, Damongo