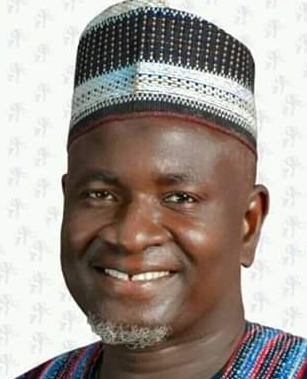 The Savannah Regional Chairman of the New Patriotic Party (NPP) Alhaji Iddrisu Sulemana popularly known as Prof Kalamonia has dared the Damongo MP Hon. Adam Mutawakilu to mention a single Ghana National Petroleum Corporation  (GNPC) project he has executed in the Damongo constituency since his days as a District Chief Executive (DCE) and a Member of Parliament (MP) for the area.
Speaking exclusively to Bole based Nkilgi Fm, Prof Kalamonia said Hon. Mutawakilu should stop peddling falsehood and throwing dust into the eyes of the constituents by claiming that those projects that the NPP government is bringing to Damongo are his.
He said; "if projects are so easy to come by, why didn't the MP bring more of them into Damongo under the NDC era that he went to Parliament".
Speaking on what he said are the unguided statements of his counterpart the National Democratic Congress (NDC) Regional Chairman for the region Alhaji Imoro Seidu popularly known as "Man Blessing", Prof Kalamonia said he must always eschew patients in reacting to lies before he disgraces himself, posing the same questions of the locus of the MP for Damongo in bringing projects to the constituency. 
Meanwhile the NPP Chairman for the Savannah Region Prof Kalamonia has thrown a big challenge to the NDC Chairman for the Savannah Region Alhaji Imoro "Man Blessing" for a debate on Bole based Nkilgi FM for them to speak about which party between NPP and NDC is more development oriented.
Source: nkilgifmonline.com/ Zion Abdul- Rauf, Damongo