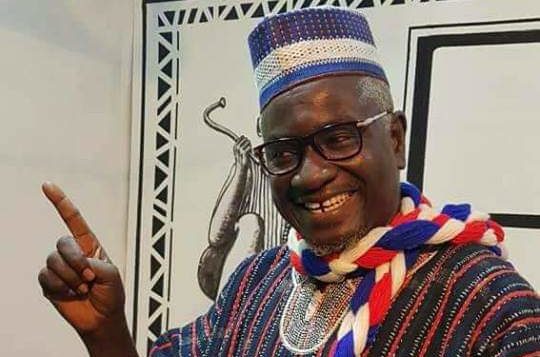 The Savannah Regional Chairman of the ruling New Patriotic Party (NPP) Alhaji Iddrisu Sulemana aka Prof Kalamonia has said that no amount of threats will stop NPP Parliamentary candidate for the Damongo constituency of the Savannah Mr Abu Jinapor from coming to Damongo or Savannah region.
A statement issued by the NPP Regional Chairman and copied to Nkilgi Fm said he is shocked hearing that the Savannah Regional Chairman of the NDC Alhaji Imoro Seidu aka 'Man Blessing' said on Bole based Nkilgi Fm that Abu Jinapor will not have peace if he stops a GNPC contract awarded to the NDC constituency chairman for Damongo. 
The NPP Regional Chairman for the Savannah Region said the young man and NPP Parliamentary candidate that Alhaji Imoro Seidu sought to disparage has done so much for the people of Damongo and that he has touched lives, he has transformed lives, he has  brought relief to many families is Damongo.

Proff Kalamonia said it is worrying that leadership of the NDC in Savannah region has no confidence in the constituency executives of the NDC party in Damongo but rather takes lead unnecessarily in matters that are supposed to be left for constituency. 

"Alhaji Imoro should also be reminded that Savannah region is not Damongo alone- hence his insatiable appetite to delve into Damongo constituency to the neglect of the other constituencies gives the NPP in Savannah region every reason to believe that the NDC have lost hope on the other constituencies going into elections 2020"; Proff Kalamonia said.
He added;  "It is shameful that a so called Ranking Member of the Mines and Energy Committee of parliament can't point to similar projects in his constituency as evidence of having executed same when his own party was in power, but rather be engaged in needless political noise". 

Proff Kalamonia asked; "How old is GNPC foundation?; How many GNPC projects has the MP secured for Damongo since 2012?; can the MP and his regional chairman point to any GNPC project in Damongo from 2009 to 2018?".
He also said;The NPP is focused on delivering on its promises, thank God the NDC is admitting that Ghana is working again through the GNPC foundation. 
Proff Kalamonia said "the Savannah region and for that matter the good people of Gonjaland are not blind; They can see, and they can feel the NPP government in their SHS, farms, homes, and many more".
Source: nkilgifmonline.com