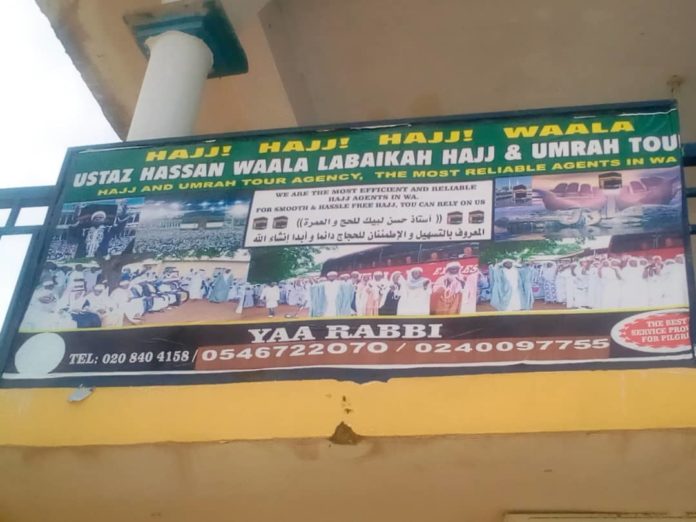 A Hajj Agency Office has been launched at Bole in the Savannah Region on 4th October 2019 to facilitate easy travel to Hajj for prospective Pilgrims.
The Office to be operated by
'Ustarz Hassan Waala Laibakah Hajj Umrah Tours Ltd' is located on the first floor 'No Lie' storey building adjacent the Bole Motel or opposite the Bole Methodist Church and JHS will speed up all documentation and other processes for prospective pilgrimage to the Muslim Holy land of Mecca.
Speaking to Bole based Nkilgi FM's Morning show on Friday October 4, 2019, the agent, Uztaz Hassan Labaikah said acquiring documents through their outfit will ensure clients no longer stress themselves to travel to Wa, Tamale, Accra and other major towns many times just to acquire documents.
"We are grateful as a people to have such an opportunity done us by Allah. People will no longer travel to Wa, Tamale, Accra etc just to acquire this process"; he said.
Uztaz Labaikah further said; "People only need to come and have everything done with us and wait for the day for the flight to leave for Mecca".
At the inauguration of the office of Labaikah Hajj and Umrah Tours Limited, representatives of the Bole Chief Imam and the Heads of the Muslim Clans in Bole, Tutors of Arabic Schools in the area and the Muslim Community across Savannah region were present to grace the occasion.
Source:nkilgifmonline.xom