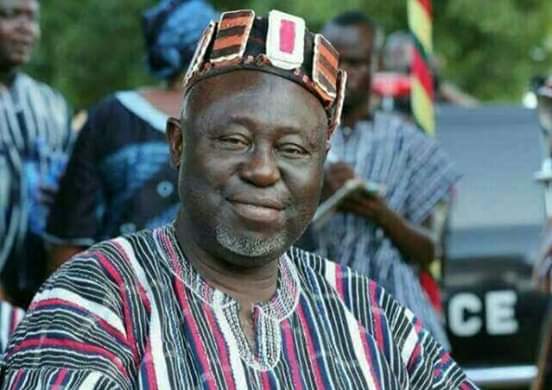 An influential Chief from the Kpembe Traditional Area of Gonja, Lepowura MND Jawula has said that the decentralisation of Regional Offices in all the newly created Regions in Ghana including the Savannah Region is a state policy and believes the King and Overlord of Gonja Yagbonwura Tuntumba Boresa is not getting giving the right briefing.
Lepowura MND Jawula who is an avowed supporter of the Yagbonwura and all his decisions said once Ghana is a unitary state and not a federation, the people of Gonjaland must not be seen to take a position that flouts state policy.
Lepowura said he was Chairman of the committee that canvassed support for the creation of the Savannah region and among the reasons they pleaded for the creation of the region was their urge for practical decentralisation such that various departments are spread out across Gonjaland so everyone can benefit comprehensively.
"Now that we have got our region why do we backtrack? The Regional minister is our own son a product of Kpembe and Damongo. Why would someone create the impression that he is privy to the decentralization process and the siting of departments across the region?"; Lepowura asked.
He added; "I think we as educated people should brief our traditional authorities properly. Gonja was balkanised 100 years after our establishment. It took the colonialists and Yagbonwura Mahama a lot of efforts in 1923 and 1930 to have the Yapei conference that succeeded in getting us together again. Initially Kpembe in particular was not interested in the merger and my grandfather as Kanankulaiwura Jawula persuaded our people to return to Gonja.Our people in Gonja must understand that the sheer size of Gonja makes it attractive for the various divisions to go their separate ways"
Lepowura MND Jawula who is one of the brains behind the creation of the Savannah Region further said the people of Gonjaland struggled hard to become homogenous and nobody should be seen to make statements that would lead to the days of balkanisation and heterogeneity.
"When Damongo was pencilled in as our regional capital most of us from Kpembe came in strongly in support of the move because it made sense. The Regional minister as MP for Salaga as the only constituency in NPP colours supported it very much to the chagrin of his constituents. The majority of the people of Salaga were not pleased but we stood firm by the government until matters cooled down"; he emphasised.
He entreated the people Gonjaland to put their heads together again to save Gonja.
Lepowura MND Jawula made these comments in reaction to the Overlord of the Gonja Traditional Area Yagbonwura Tuntumbah Boresah (I) directing the Savannah Regional Minister to as a matter of urgency inform President Nana Addo Danquah Akuffo Addo not move any department of the Savannah Regional Coordinating Council (SRCC) outside the Savannah Regional Capital of Damongo.
Speaking at his Palace in a short meeting with the Savannah Regional Minister Hon Adam Salifu Braimah and his Deputy Mr Samuel Yeyu Tikah on 1st October, 2019 Yagbonwura Boresah Tuntumba also told the Savannah Regional minister to inform President Nana Akufo-Addo to stop every project of any department that is ongoing and make sure they are brought to Damongo.
Source: nkilgifmonline.com