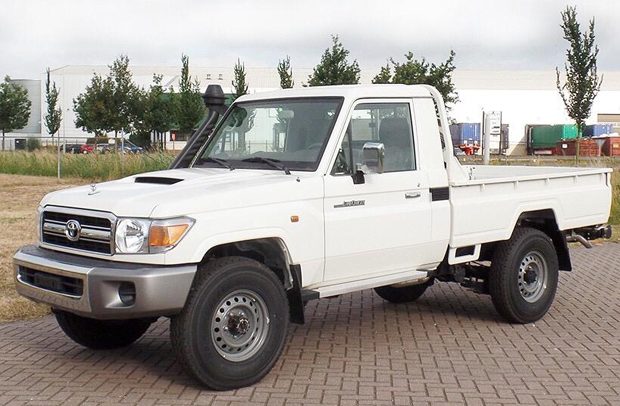 Information reaching DGN Online indicates that a Toyota pickup with registration number GN 606 -18 belonging to the Salaga area Volta River Authority (VRA) has allegedly been stolen by unknown persons.
The said pickup disappeared from the residence of the VRA company at Kanyitipe , a suburb of Salaga in the Savannah region on Monday morning.
The Salaga District Police Commander DSP David Kofi-Kumah, who confirmed the incident, said the pickup was stolen on Monday 23rd September,2019and that the driver of the VRA, one Yakubu Fatawu reported about the missing pickup to the police.
According to DSP Kumah, the driver revealed in his caution statement that after close of work, he parked the pick up in front of his residence and that the next morning he could not locate the vehicle.
He indicated that investigations into the matter has commenced and that the command has sent information about the stolen pickup to other stations to help retrieve the pick up.

He called on the public to volunteer information to the police to enable them retrieve it.
Meanwhile , officials from the Volta River Authority in Tamale visited Salaga to ascertain the circumstances under which the pickup was stolen.
No arrest has been made so far as at the time of filing this report.
The stealing of pick ups is on the rise in the Northern and Savannah regions.
Source: Eric Kombat, Salaga