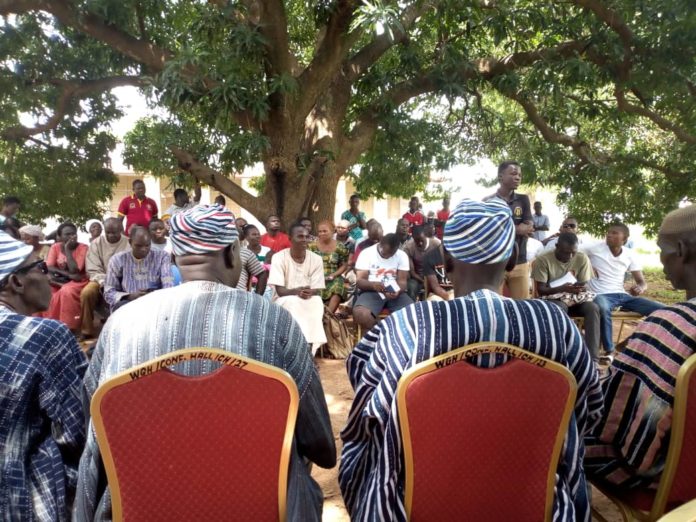 Nurses at the West Gonja Hospital at Damongo, the capital of the Savannah Region have called off the 6-day strike.
This follows the intervention of the Overlord of the Gonja Kingdom, Yagbonwura Tuntumba Boresah.
The workers who had embarked the strike action since last Friday thanked the Overlord for taking steps to address the issues leading to their strike.
It will be recalled that the Yagbonwura last Monday sent a delegation to the find out what led to the strike action which the Nurses gave several reasons including the return of the hospital pickup vehicle that was in the possession of the hospital administrator.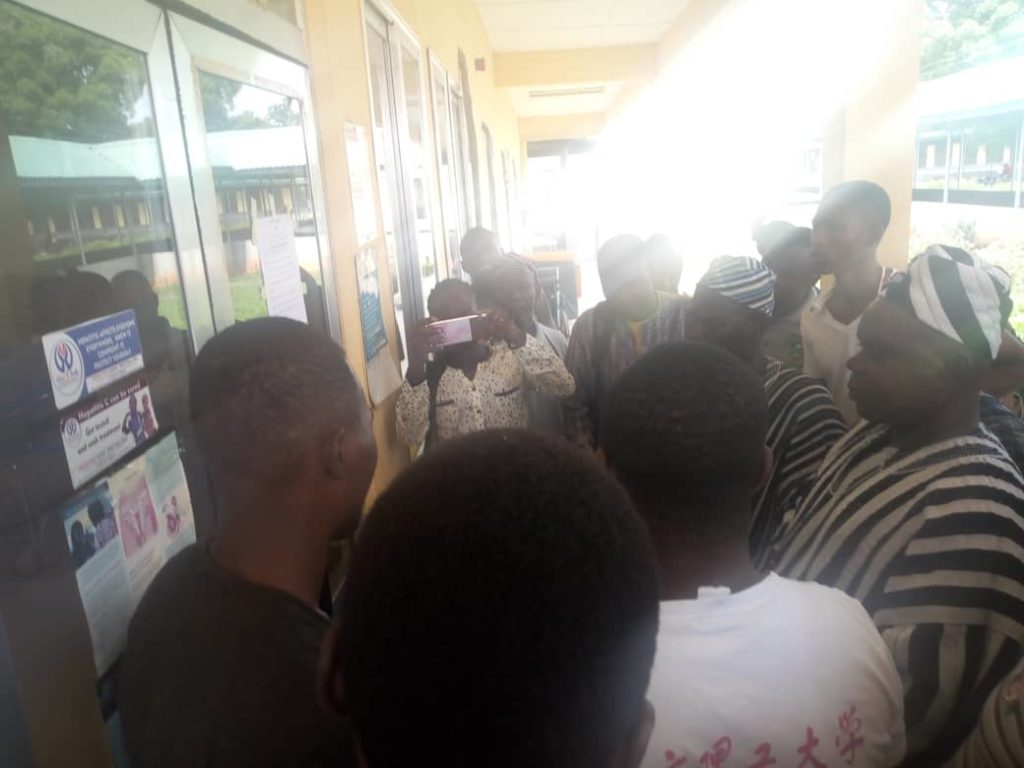 The hospital administrator has since returned the pickup of the hospital that was in the possession.

The pickup was brought back to the Overlord following the 24 hour ultimatum he gave, who also handed it over to the hospital and further told the striking nurses that once they cannot work with the two persons, he as the father of the land cannot also work with them on his land.
Yagbonwura further said he is not interested in the outcome of the committee since the outcome would not convince him to allow the two work on his land.
He has also assured the health workers of the facility that latest today Thursday, the letter they requested to be written to both the matron and the administrator to stay off completely from the West Gonja Hospital will be written.
The Linguist of the Yagbonwura Alhaji Afuli on behalf of the Yagbonwura thanked the Nurses for resuming work to save the lives of the people of his Kingdom. He also appealed to them to always draw the Yagbonwura's attention to some of the happenings in the facility for his intervention instead of resulting to strike actions.
The wards of the hospital were opened in the presence of the delegation of the Overlord yesterday.
The PRO of the Nurses at the Damongo hospital Salifu Mohammed thanked Yagbonwura for his wisdom and intervention.
Source: nkilgifmonline.com/ Zion Abdul Rauf,
Damongo.