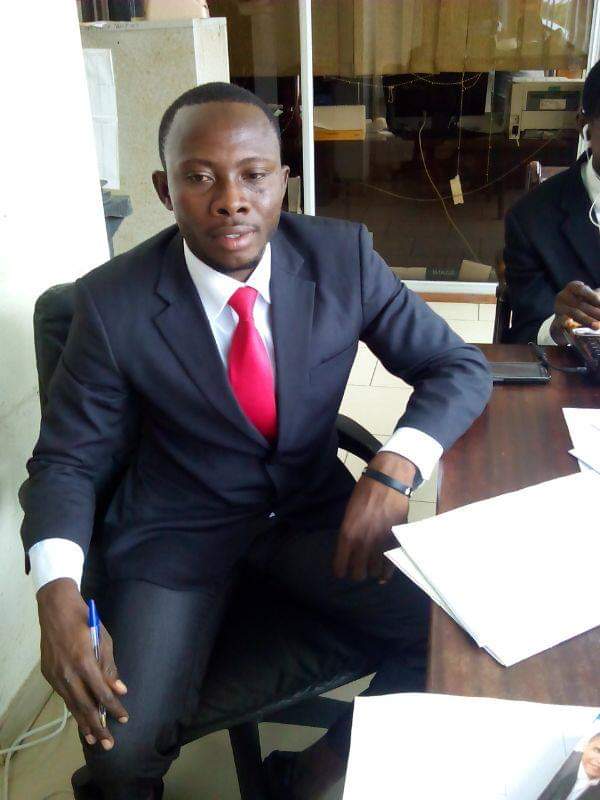 Once again I come your way with this episode of what I call "fighting the battle of my kinsmen in the midst of hate". I write this not as an NDC activist, but as one of the sons of Gonjaland who is pained by the unprovoked attacks on one of the greatest and successful sons of Gonjaland and the North at large by some USELESS CRIMINALS who have decided to ride on the back of power to display their foolishness and bigotry. I am angry! I am in pain! I am weak! But for politics and hypocrisy, who is Wuntumi the REBRANDED SOUTHERNER who only run away from Upper East in order to escape shame after he raped and terrorized his half sister to be issuing bans on Former President Mahama?
It seems my letter to Wuntimi on the 16th of April 2019 didn't hit his senses. Maybe my moderate but polite advice I offered that Braggart (Ken Agyapong) who is supposed to be an MP on the 6th of January, 2018 when he attacked Anas and others, didn't find space in his coconut head. Maybe I have to speak in plain language to these two cruel merchants of the South so they will understand how we do it in the North.
I want to know who Ken Agyapong is…I want to know whether he is a Legislator (MP), a Filthy Businessman, a supposed anti-corruption crusader, a trickster, a political gambler or a firewall around fraud and thievery in Nana Addo's government? Who are you Mr Ken Agyapong? It is the gullible Ghanaian who is moved by your tricks and brags who don't get asking about you. Many of us who are not moved by your opened show of foolishness rebranded as opulence, we will continue to ask to know the real person behind that broken jaw and convex feet.
It is clear that, the agenda of Ken and his associates (Wuntimi, Owusu Bempah, Abronye the slave and others) is to get the public talking bad about the Mahama's. But the same public they are trying to incite know the Mahama's better than they know he Ken and his associates. At least we all know E.A Mahama; we know that he was once an MP and a minister in the first republic. We know that he was a successful farmer who brought up his children well to strive to this point where they are being hated because of their success. Who doesn't know Ibrahim Mahama and his E&P success story? Who doesn't know the political exploits of John Dramani Mahama from his days as MP? Who doesn't know Peter Mahama and his other brothers? But in the midst of all this, the last story Ken Agyapong ever told us about his adventures was the story of he being a driver of a taxicab in Europe and then boom!…he is a rich man. A rich man who owns about 132 high rising buildings in East Legon alone according to him, a rich man who owns TV and radio stations, a rich man who owns countless number of factories across the globe, a rich man who owns other undisclosed businesses in Europe, America, China and across Africa. So how did this magic happen? For Ibrahim Mahama and his E&P, I can follow an online documentary of how Ibrahim Mahama's E&P was started and how it got to where it is today, as one of the leading mining companies in the whole of Africa.
Who doesn't Know that Ibrahim Mahama's E&P has won awards and has been engaged by governments in some African countries like Liberia and the recent invitation thrown at him by no less a person but the President of DR Congo, President Felix Tshisekedi, to come and start commercial mining of Bauxite? Who doesn't know how E&P helped to dredge the Odor River for free when there was the need? So in this whole unending attacks on the Mahama's, one thing stands clear; Ken Agyapong his other fools can't understand why a NOBODY like E.A Mahama from a small land in Gonja, traveled on "bear foot", without a big family name and chieftaincy title, in the midst of all the uncontrollable adversities, was made a minister and on which grounds today, his sons are now competing, robbing shoulders and leading the discussion on high tables with the sons of Kings and cheats like he Ken Agyapong. That is the crux of the matter. Why Mahama and co are not from the fold of the Ken Agyapong's. Why the Mahama's who are supposed to be charcoal burners are now have to walk pass while others stand for them. But this mindset is only coming from wicked, weak, bigots, jealous souls who know nothing about God but can secure a front seat in the house of the Lord.
We were all in this country, when the likes of Ken and Wuntimi sponsored some media houses to churn out stories that Mahama impregnated the daughter of the same Otumfour they are claiming to be fighting for today. We are still in the same lane without crossing to the other when same fools have themselves granted interviews and claimed that Ibrahim Mahama slept with the same daughter of Otumfuor who was supposed to have been pregnant by John Mahama on her honeymoon. My fellow Ghanaians in the spirit, what is more damning and embarrassing to the Ashante Stool and the Manhyia than this? What is more contemptuous to the powers of the Manhyia than throwing infidelity on the face of the Pride of Ashanteman who is a Queen Mother and A Kingmaker in waiting? So these are the same people seeking to play the devil's advocate today?
But wait ooo…who is Wuntimi to ban Mahama from entering the Ashanti region? Between Wuntimi the runaway rapist and Mahama who is closer to the Ashanti kingdom if I can still recollect my history about the Ashanti Kingdom who is closer to the Akans? At least Mahama's children have part of their blood as Akans. What about you Wuntimi? Go back home Mr Wuntimi! Be proud of who you are Mr Bouncing.
Now let me ask, where was Wuntimi when the Akyem Mafias designed a special purpose vehicle aimed at running the Otumfour down so the Okyehene can ride to glory according to the Otumfour himself? Was it not this same Wuntimi who on the 3rd of May 2018, went to the Manhyia Palace with John Boadu to beg the Otumfuo on behalf of Nana Addo and his nephews (Gabby and Bediatuo) who opened fire on the King? Maybe I need to set this records which were set by the leadership of Kotoko Mma Group in Ashanti Region who said the Akyem Mafia led by Nana Addo and his nephews have tried a couple of times to pitch the Otumfuor against the Akyems. In the press conference on the 19th of Sept 2019, addressed by the Odekye Dr Kwasi Prempeh, these were their claims of instances of this attempts by the Akyem Mafia:
"1. The Akyem Mafia were behind the fake Free Press publication after the Supreme Court Petition accusing Otumfuor of bribing the judges on President Mahama's behalf.
2) Bediatuo had an open quarrel with Madam Georgia of Georgia Hotel, at her restaurant at Roman Ridge because he was insulting Otumfuor in public. Bediatuo later said he was just recounting history that Otumfuor's predecessors head was cut by the Akyems and the skull is still in the Kyebi palace.
3) Ken Ofori Atta's partner Templeton was prompted to ask Otumfuor a rude question at an investment forum in London in 2013. Otumfuor protested to Nana Addo on this matter.
4) Recently in SA, when Ken Ofori Atta was invited to call on Otumfuor who was there for medical review, he rudely said he was not in SA to be "greeting chiefs."
5) Nana Addo was in Kumasi last weekend for a major national event – May day. He did not have the courtesy to call on the Otumfuor or even send to greet him.
6) Two incidents, one in UK and one in SA are also cited among Otumfuor's beefs. The 1st is that, recent allegations of money laundering in UK were spread by the "Akyem mafia". 2nd is that, news about Otumfuor buying a palatial residence in SA spread into the media only after Nana Addo visited him accompanied by Bediatuo and some others of the Akyem Mafia. Noting that former Presidents Kufuor and Mahama had visited him at the same residence without anyone hearing anything of such."
So from the above, between Mahama and Wuntimi's NPP who deserves to be banned from Ashante? Or is it because the Akyems are Akans and Mahama is a Northerner?
Who is left to be attacked and strip naked by Ken Agyapong and his gang of criminals whose job is to cheat others? Ken accused Anas of being behind the murder of JB Danquah because according to him, Anas was sleeping with JBs wife. In another episode, he sought to accuse the leadership of the NPP including the current President who Ken claimed owes JB Danquah some money. Then all of a sudden, the narrative has changed and it is that Mahama is behind JBs death because the latter had nude pictures of the former? What kind of a preacher is this? I don't want to quote Kelvin Taylor in his latest two minutes video about you this same Ken ooo. That cocaine something is still fresh in the memories of all concerned Ghanaians.
A man (Ken) who has attacked Judges, the Military, the Police, The Ga people including the wife of President Nana Addo, Ewes including Former President Rawlings, Former President Kuffour and Kwadjo Mpianim, why can't he insult Mahama, that innocent small fly from the North who was born never to lead but to be led?
A supposed MP, who can sit on live TV and count the number of ladies he has slept with because of his supposed riches, is he qualified to represent the opinions of constituents in this Country call Ghana? Someone who accused the current President or sleeping with his concubine Adjoa Sarfo for which reasons his second child looks much like Nana Addo, is that person qualified to speak for people?
Those issuing threats and seeking to ban others should watch themselves and know their levels in Society. Nonsense!
By Issifu Seidu Kudus Gbeadese