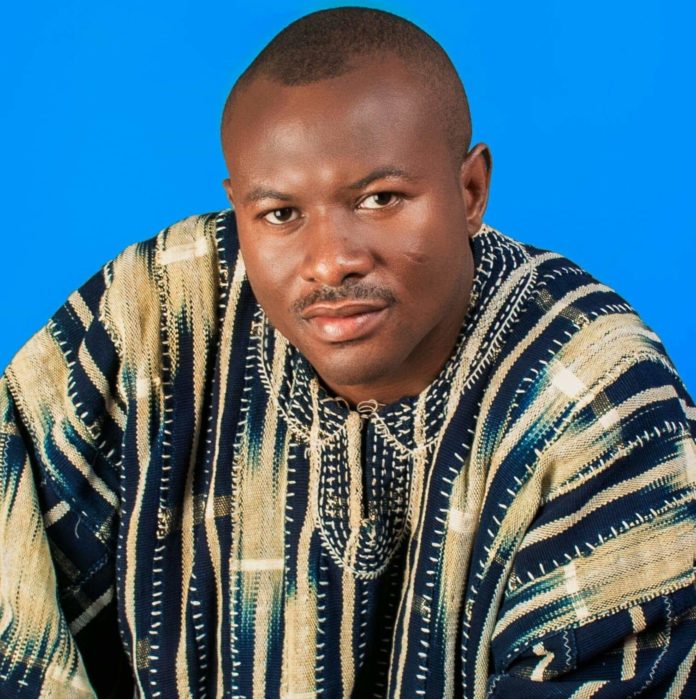 When the Kingdom of Gonja gained its fame, it was because Ndewura Dingoro Jakpa Sumaila had fought a battle with a clean heart and with brotherhood. He fought to acquire vast land because he foresaw that a time like this was coming where land was going to be a powerful tool in controlling people and their movement. For this reason, Gonjas will always hold this great warrior in high esteem. But fast forward, when the new world order took its turn; battles, wars, guns, amulets, gunpowder and the many elements in this bracket which were used to gain this feat are fast losing their essence while politics, commerce and education take Centre stage as the new growth poles on which societies grow and get controlled.
Today, one of the greatest and proud sons of Gonjaland, HE John Dramani Mahama has defied all the odds regardless of the fact that Gonjas are not such a large grouping in terms of numbers and has risen to the citadel of power (The Presidency); John Dramani Mahama has risen through the ranks to become one of the most successful Presidents Ghana ever produced. If the people of Gonja won't be proud of their own blood, when will we ever thank God? He has been one son of the land who has made the people of the Gonja kingdom proud across the globe with his sterling leadership qualities during his tenure as president of Ghana.
Chiefs, elders, fellow Gonjalanders, I wouldn't waste precious time enumerating the achievements of this great man in and out of Gonjaland, because the evidences abound. Were the people of Gonja expecting every stone to be turned into gold or every river turned into honey during the 4 year period of President John Dramani Mahama before we will thank God, appreciate and applaud his genuine efforts?
Nobody has asked all Gonjas to leave their political parties and go on the streets to chant praises for John Mahama (HE). Nobody says all political colors of the land should be painted NDC, because that is not realistic. Logic and brotherhood require us (Gonjalanders) to be circumspect in our utterances and posturing for/against our own son (John Mahama). This is far from ethnocentrism or tribal politics, but just as we had the communal spirit in the past for a whole village in Gonja to contribute money and prayers for one individual to access education, same way it is proper and logical to gather around one of our own even if it means closing our eyes to some political necessities.
A well hatched agenda was put together and launched by the NPP against John Mahama (HE) when they saw his political star appearing. They designed the agenda and caused our own people in the NPP to launch it just to give it some weight and credibility.
Gonjas in the NPP were quickly assembled to run JM down in his days as a VEEP.
The Armajaro case was used as a test case. When they staged that empty press conference and used one of the popular faces of Bole (Mahama Haruna) to lead the show, it was done for a purpose. The whole agenda was exposed when HE John Mahama threatened court action against Mahama Haruna and the NPP after the press conference. Mahama Haruna reflected on the issue and went ahead to dig deeper to get the real facts of the story. He finally did and with the spirit of Jakpa and the Gonja blood, he apologized to his brother and uncle HE John Dramani Mahama. This actually cost Mahama Haruna his place In the NPP! Alas Mike Oquaye Jnr told Mahama Haruna that the stories were fabricated just to tarnish the image of HE John Mahama.
This was a scenario of using one's own hand to launch a purposeless slap on his cheeks. But were Gonjas created to be their own enemies? Were we created to be the Hewers of wood and drawers of water?
These attacks never stopped even after he was sworn in as the president to complete the remaining term of office of his boss, HE Prof JEA Mills. Yet another calculated agenda was hatched from the camp of NPP to release his own to lead this grand agenda of making Mahama unpopular to the ordinary Ghanaian. Our very own Aunty Otiko Afisah Djaba, the then Women Organiser of the NPP called Mahama all manner of names. She even referred to JM as "a man with the heart of a devil" because the latter had just introduced the ESLA which has now become the single positive thing in the energy sector as far as revenue mobilization is concerned. Madam Otiko said she knew Mahama very well and that both of them are from same place in Bole, so when she says the man has the heart of a devil, she knew exactly what she meant. Even when she was asked to apologize and withdraw the said statement at the time she was being vetted, Madam Otiko still refused and went ahead to accentuate that assertion.
They crafted yet another agenda and wound it on the neck of the current deputy chief of staff, Samuel Abu Jinapor. In his case, he openly called Mahama a corrupt leader, a "thief" who can't be trusted with the public purse and that if John Mahama and his cohorts are given the opportunity to lead Ghana again, he, John Mahama will only think about enriching himself and his family. Today, can Samuel Jinapor pass the litmus test for corruption? The same test he said Mahama couldn't pass in 2012? On that 25th day of September, 2012 at All Nation's University College in Koforidua when Samuel mounted the podium to address the students at the instance of Nana Addo, the plan to damage HE John Dramani Mahama was right in his hands. He said in parts…if I am asked to compare President John Mahama and Nana Addo, I, Samuel Abu Jinapor (A Gonja Prince from Buipe) can say that Nana Addo is far better than President Mahama when it comes to corruption, because Nana Addo is not corrupt, has never been corrupt, and can never be corrupt or steal from the public purse.
Today, the same Samuel is rewarded with a juicy appointment because he executed the plan to the letter and succeeded in painting his own kinsman black in the eyes of the world. So the youth of NPP in Gonjaland have taken inspiration from Samuel and Otiko and have decided to join the chorus in launching fresh attacks on the person of HE John Mahama. All these are done against JM while our chiefs and elders are watching.
When Volta gave their all to the NDC, it was not because Rawlings had solved all their problems for them, it was because they appreciated what we call brotherhood. It was the Mills/Mahama regimes that gave Volta a university although Rawlings had 19 long years to rule. Which Voltarian have we (Gonjas) heard ever raining curses and naked insults on Rawlings because he didn't build a university for the Volta and instead did for the three regions of the North? You think they are not wise people?
Take a tour of Gonjaland and I can tell you all the major developmental projects dotted across the length and breath of the land are the legacies of HE John Mahama both as the Vice President and the President. So, why the needless attacks on Mahama?? Is this what politics is made of or is it borne out of hatred?
Fast forward to date, HE John Mahama has once again been settled on to lead the NDC into the 2020 general elections and these attacks from his kinsmen in the NPP are still being organized by some big NPP men in Gonjaland. Why? Meanwhile most of these big men and women in NPP were biggest beneficiaries directly from JM or his appointees. They gathered together and called them their brother but today, they have gathered together to call him their opponent and that politics has no rules on ethnicity and tribe. Well, should we also conveniently say, development has no rules on ethnicity or tribe?
In all of these, When President Mahama got the opportunity both as Vice President and President, he never treated any of these "big fishes" in the NPP in Gonjaland so different from how he treated his own in the NDC. I can remember vividly in 2011, when the current King of Gonjaland, Yagbonwura Tuntumba Boresa 1 was to celebrate his first year Anniversary, then Vice President Mahama and his brother Ibrahim Mahama were those who sponsored the program. The people who were chosen to lead the committee set up in Accra were known faces of the NPP and other parties other than the NDC, including our very own strong sister, Madam Otiko Djaba. Even most of the members of the local organizing committee in Damongo were NPP men and women, yet, President Mahama didn't see anything wrong with this once we were all brothers and sisters. At the end we heard rumors that the work that was expected to be done by the committee was not even complete. These same big men of the NPP today are those who push their barking dogs from behind to attack JM for not building a palace for the Yagbonwura. What happened to that 2011 project?
Just a week ago, HE John Mahama started touring the new regions including SR and NER. Even NER where Bawumia hails from and has so far done nothing for, never ever organized a press conference to launch naked insults and needless attacks on JM. But in Gonjaland, the big appointees in Nana Addo's government including the Deputy Cheif of Staff paid huge sums of money to their young ones to organize a press conference and attacked John Mahama. As if that wasn't enough, they issued another press release after he left, called him a liar and cursed him and all NDC members in Gonjaland. All these happened while our chiefs and elders of Gonja looked on and at some point applauded them. Is Gonja losing its morals and courtesies?
The NPP big appointees in Gonjaland are setting a very bad precedence…if any of our own emerges from their side to assume a higher office should the NDC pay back in equal measure? If the chiefs and elders of Gonja are enjoying this development, we are serving notice to them that the NDC in Gonjaland is equally preparing and waiting to give back to the NPP squarely. We can crush their pampared prince with just one scandal. We are by this sending a strong caution to especially the NPP regional executives and the "big fishes" in NPP, that if these needless attacks don't stop, we will start exposing some big NPP appointees in Gonjaland for their dubious ACQUISITIONS OF LANDS AT AIRPORT HILLS ESTATES AND ERECTING A MULTI MILLION DOLLAR MANSION in less than 2 years in office.
The chiefs, elders and the leaders of the NPP in Gonjaland must speak upi and call their boys to order before we in NDC join the destruction agenda.
Long live Gonjaland! Long live Ghana
By R. A. Jalil (NDC Deputy Communication Officer, Savannah Region)