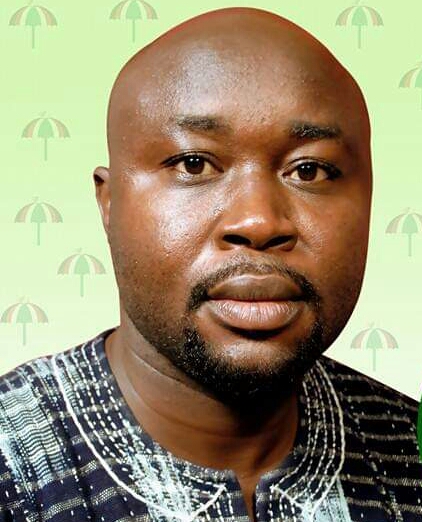 The Regional Secretary of the National Democratic Congress (NDC) for the Savannah Region Mr Salisu Be-Awuribe has decribed the NDC Paliamentary Primaries in the Savannah Region conducted last Saturday 24th August, 2019 as most peaceful and therefore extended his profound gratitude to all the participants in the parliamentary primaries which he said is the last lap in the party's reorganisation exercise towards an unimpeded triumphant reentry of John Dramani Mahama to the Jubilee House and the recapture of NDC Parliamentary majority come December, 2020.
Speaking to Bole based Nkilgi Fm the Savannah Regional Secretary of the NDC Mr Salisu Be-Awuribe said despite the characteristically strong and fierce contest, characteristic of any stronghold of a party as is the case of NDC in the Savannah Region, the campaigns, elections and the eventual declaration of results and the aftermath was not only peaceful, but was hugely free, fair, lovely and credible with all actors playing the game within the confines of the rules and the constitution of the party.
"We therefore call on the outgoing NPP government and other sister Parties in the Region to emulate
the shining and demonstrable example set by us NDC, the pace setters, and conduct their upcoming
Presidential and Parliamentary Primaries in the Savannah Region, in a similar fashion", he said.
Mr Salisu Be-Awuribe said all winners, sympathizers and supporters of aspirants are reminded that the Primaries are only an internal first step to the consolidation of our seats in the Region.
"The ultimate goal is the consolidation of our victory come 2020. They should therefore be magnanimous in this their first victory, rally the other aspirants and their supporters along and quickly settle down for the real task of booting this super
incompetent, corrupt, scandal infested and useless government out of power come 2020″ he said.
He added; "All Aspirants are hereby entreated to dissolve their campaign teams forthwith and to revert to the Constituency Executive Committee. To the people of the Savannah Region and beyond, we have given you unmatched leaders, worthy representatives and ambassadors of the Constituencies and the Nation you can obviously be proud of.
You cannot get any worthy Representation anywhere for Savannah Region better than what we have carefully chosen for you through a rigorous screening process and our only appeal to you is for us to deepen our bond, pour a heavy and massive vote of confidence on them and the transformational development will continue to flow from the fountain of NDC and its leaders.
Mr Salifu Be- Awuribe thanked the Security Agencies, the Electoral Commission, The NDC
Election Directorate, the Media and all those who in diverse ways contributed to the success of the Parliamentary Primaries.
Source: nkilgifmonline.com