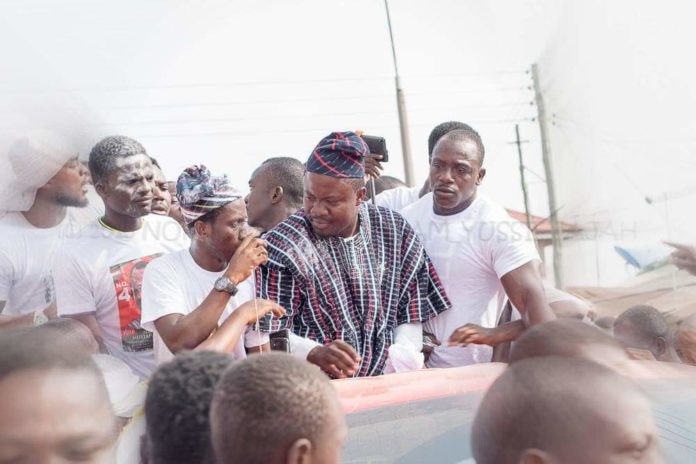 The incumbent Member of Parliament for Ayawaso North, Mr Yussif Jajah has been re-elected to lead the National Democratic Congress (NDC) to the 2020 Parliamentary election in the constituency.
He obtained 557 votes out of the 814 votes cast.
The contender of Hon Yussif Jajah and former MP for the area, Dr Mustapha Ahmed obtained 254 votes.
There were three rejected ballots.
Security was tightened at College of Culinary Arts and Hospitality Management at Maamobi where supporters of incumbent MP, Mr Yusuf Jahja were jubilating even before the ballot was counted.
Clad in white and spreading waves of white powder on themselves, they told Graphic Online that the result was obvious.
"We are not going back for a man who led as for more than 16 years and did nothing," Madam Memuna Abdullah told Graphic Online.
Source: www.graphic.com.gh