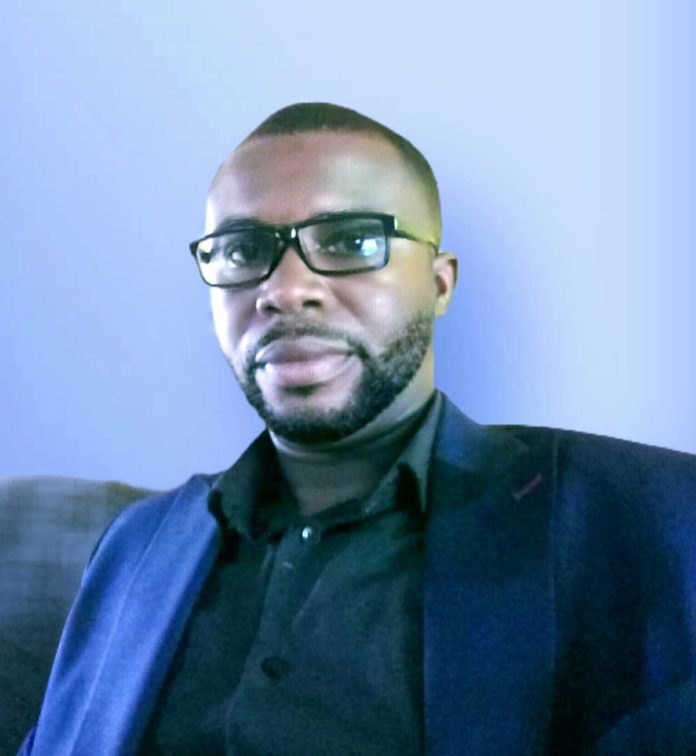 Hahahaha! I encountered some very important and industrious sons of gonjaland yesterday at a car wash park. These sons of Gonjaland asked me a simple question; Bro, where does Samuel Abu Jinapor get all the money he is splashing everywhere on the streets of Damongo? And where did he get money to build such a huge mansion in less than 1 year of the Nana Addo administration. I remained quiet knowing they had a lot to say about Samuel.
So they continued; has Samuel ever worked or owned any business, unlike the MP for Damongo Hon Mutawakilu Adams Garlus who has done a lot on his own to make money for himself and to help people way before he joined politics?
Could it be that Samuel is stealing from the Ghanaian tax payer aided by the President (The Chief Clearing Agent) for his selfish ambition of becoming a Member of Parliament?
Does he even discharge his functions as a Deputy Chief of Staff at all, because this guy is always in Damongo engaged in vote buying. So why is the state paying him for not working?.
I laughed…hahahahha.
He continued…
Hon Garlus in our time organised extra classes and participated fully as a teacher to ensure we passed our BECE. He also authored a book and distributed these books to us free of charge.
He has been with us the youth of Damongo all these years.
He worked in the Laboratory of the West Gonja Hospital and during those times he selflessly donated his own blood to the poor who visited the hospitals and were in an urgent need for blood.
Hon Garlus through his hard work and dedication secured an appointment to work with the University for Development Studies Administration in Tamale where he discharged his duties excellently as the head or treasury and also used that office to help a lot of the youth from Damongo and the entire Gonjaland.
So it never came as a surprise when the people of Damongo petitioned him to make himself available for the position of District Chief Executive, a call he humbly responded and became the most successful DCE that District ever produced.
Bro, Hon Garlus became one of the first DCEs in Gonjaland to stand for election and won to become the Member of Parliament for the Damongo Constituency. He also became the first NDC MP in that constituency to retain his seat for his second term.
As an MP, this humble man popularly referred to as the 'great one' by the youth of Damongo has become one of the most visible MPs the entire Gonjaland has ever seen and the most visible in the entire Damongo constituency.
Hon Garlus, was very instrumental in the construction of the Fufulso Sawla road, a feet that was publicly announced by the then President John Dramani Mahama.
Bro, this same Garlus is today the ranking member of the Mines and Energy committee in Parliament, and is doing wonders by shaping policies of this useless and inept government of which Samuel Abu Jinapor is a huge beneficiary.
Hon Garlus will use every dime he acquires for the development of his constituents. He swore never to use money meant for his people for his personal use.
Today, Garlus provided all the streetlights for all the communities along the Fufulso-Sawla road up to Grupe.
Today, he Hon Garlus has provided 10 motorbikes for the GHS to be distributed to CHPS compounds outside of Damongo to enable them to commute to the Centre in Damongo for their medical supplies and to also organized outreach programs.
Same Garlus has supported several students at various levels. In two years (2017 and 2018), he has secured 8 GNPC scholarships for students, two of whom are ladies and two are PhD students studying science and energy related courses. This man Garlus is simple, humble and down to earth.
This is the man a juvenile and an alleged corrupt politician (according to A Plus and other NPP members) like Samuel Abu Jinapor dreams of unseating. And not that Sammy is doing anything extraordinary that warrant the people of Damongo to handover the seat to him. What have other MPs doing that Hon Garlus isn't? Is it proper representation in Parliament? Is it constant touch with his constituents and discussing government policies and taking their concerns up for resolutions? Is it about getting down to the last man in the Constituency? Is it responsive leadership?
So what new thing are we expecting from Samuel? Sharing of cooked but polluted kenkey or organizing of night clubs for the people of Damongo Constituency are his trademarks. Samuel was sent by HE Nana Addo to come and disgrace HE John Mahama by buying the Damongo seat where HE John Mahama (JM) was born. I call on all my brothers and sisters from Damongo to rise up and take the bull by the horn. We must not cheapen ourselves. We can't take the risk Ghanaians took by voting against JM and regretting now because of the hardships they are growing through.
Bro isn't it annoying?
By Don Haruna Promise Nnibo